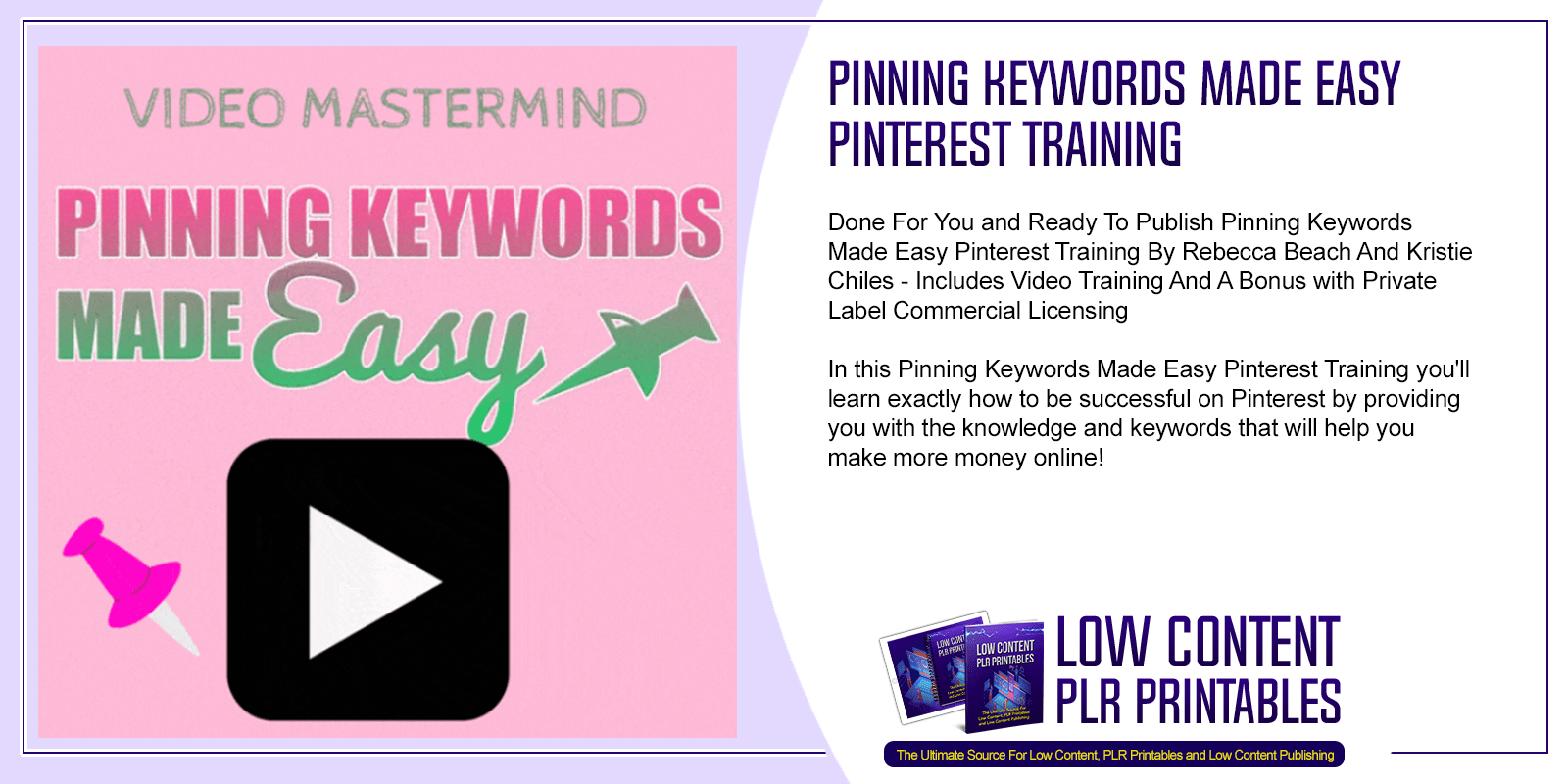 Choose Your Desired Option(s)
#Pinning #Keywords #Made #Easy #Pinterest #Training #pinterestpinning #pinteresttraining #rebeccabeach #kristiechiles #videotraining #course #videocourse #bonus #publishing #onlinebusiness #business #lowcontent #sellingprintables #makemoney #makemoneyonline #selfpublishing #printables #printable #pinterestsuccess #marketing #internetmarketing #digitalproducts #advertising #learning
Done For You and Ready To Publish Pinning Keywords Made Easy Pinterest Training By Rebecca Beach And Kristie Chiles – Includes Video Training And A Bonus with Private Label Commercial Licensing
In this Pinning Keywords Made Easy Pinterest Training you'll learn exactly how to be successful on Pinterest by providing you with the knowledge and keywords that will help you make more money online!
Introducing The…
Pinning Keywords Made Easy Pinterest Training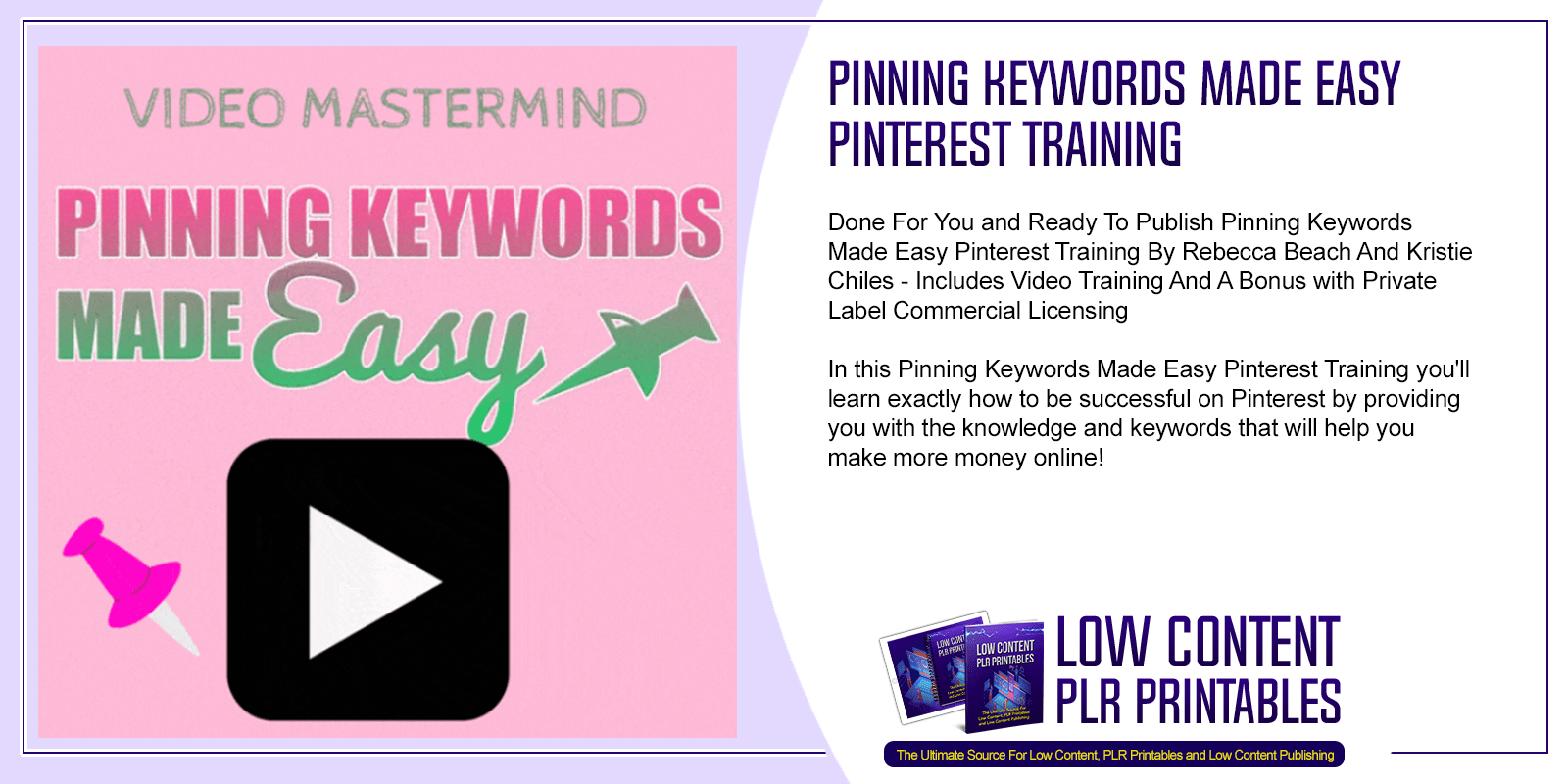 Here's what you'll learn with this amazing Pinning Keywords Made Easy Pinterest Training:
(1) Pinning Keywords Made Easy Case Study Video Masterclass (67 Minutes Packed With Golden Pinterest Keyword Tips)
After this training, you will learn how to do keyword research on pinterest. Pinterest has had lots of updates so they show you what is working now! Beck gets 60k-70k page views to her printables a month from pinterest alone so know what works.
Kristie makes thousands a month from affiliate marketing on pinterest. Both of them know their stuff and make it easy so you can learn too! You get a bonus digital paper set too with kitties on them.
You could finally know exactly what to do step-by-step to get people to see your planners, printables, courses, or affiliate links by simply knowing what keywords to use!
How To Create Pretty Printables In Powerpoint Training Course Bonuses:
(2) FREE BONUS: Gorgeous Digital Paper PLR from Becky that you can use for Planners, Printables, or Print on Demand Items! The sky is the limit! Aren't these adorable?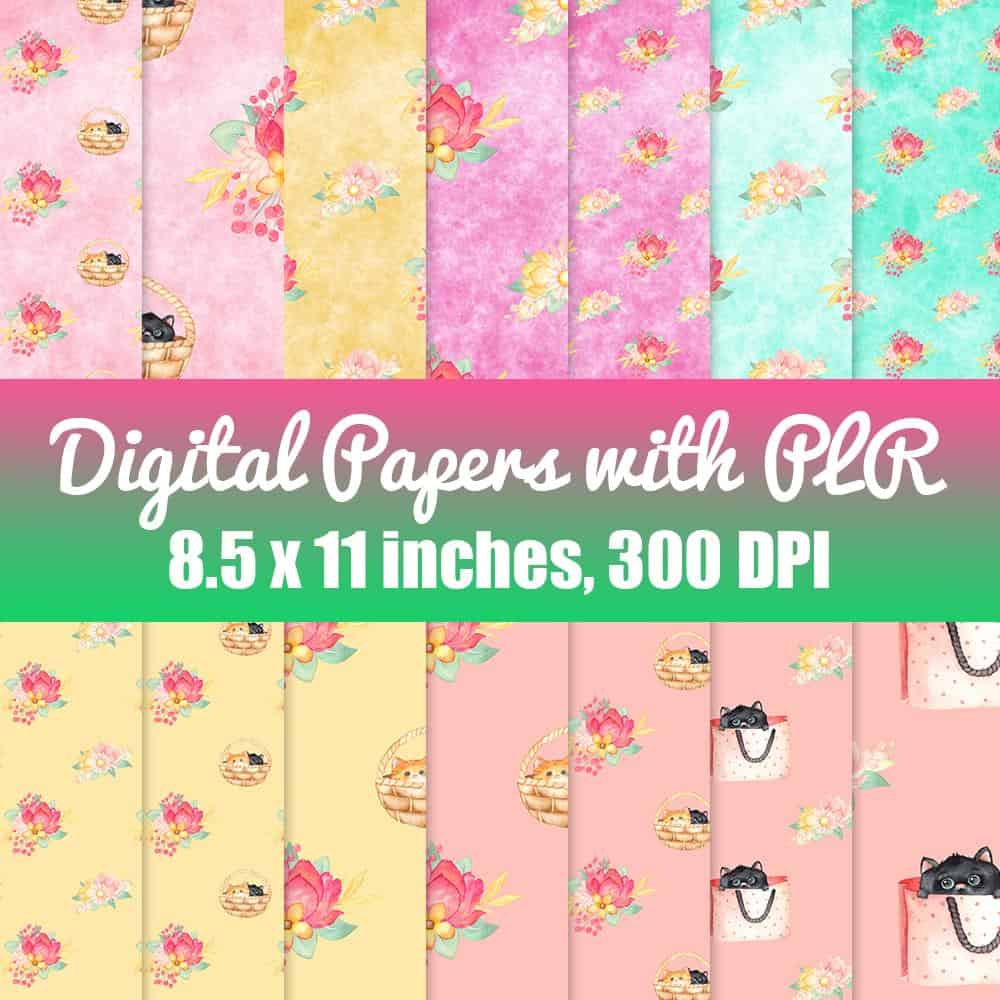 The Pinning Keywords Made Easy Pinterest Training is perfect for those of you who want to generate new streams of income online and on your website. When you purchase this course get access to amazing over-the-shoulder video training and more to educate yourself and ensure your business succeeds! Click the link below to check out this amazing training.
See The Pinning Keywords Made Easy Pinterest Training For Yourself – Click Here
Other Products You Might Like