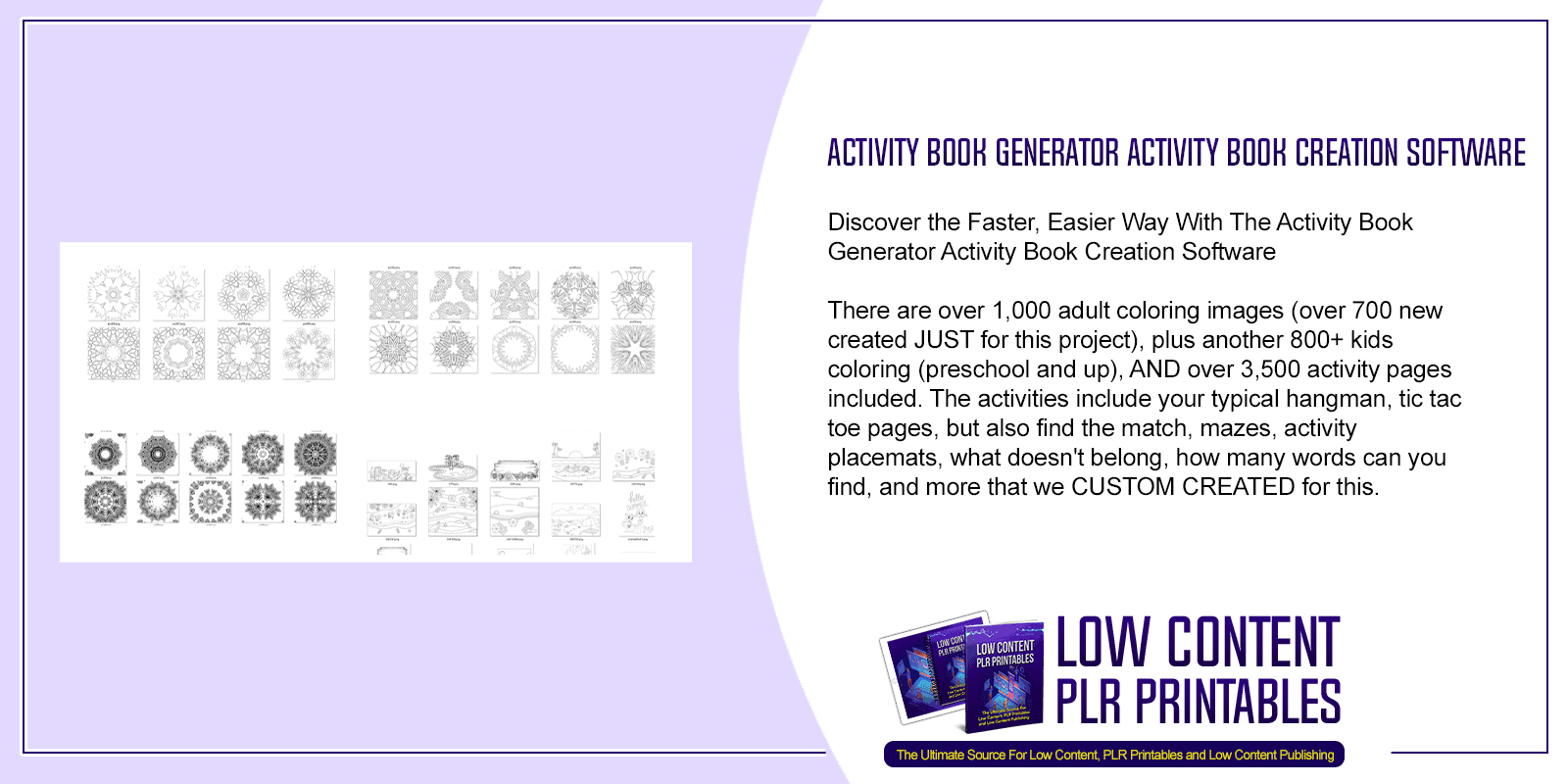 Choose Your Desired Option(s)
#activitybookgenerator #amberjalink# #activitybookcreationsoftware #activitybookcreationsoftware #activitybookcreation #coloringpages #coloringpagessoftware #printables #printabletool #activitybooks #kindledirectpublishing #createprintablesfast #kidscoloringpages #adultcoloringpages #puzzles #printablepuzzles #printablemazes #mazes #printablemazegenerator
Activity Book Generator Activity Book Creation Software By Amber Jalink Can Help You Easily Create Coloring Pages, Activity Books and Printables FAST That Can Be Sold The Kindle Direct Publishing (KDP) Platform
Perhaps you've tried creating your own printables before and it was very time consuming. This Activity Book Software will allow you to create coloring pages, activity books and printables in half the time it usually takes! This effectively means you could make double the money in much less time.
Introducing The…
Activity Book Generator Activity Book Creation Software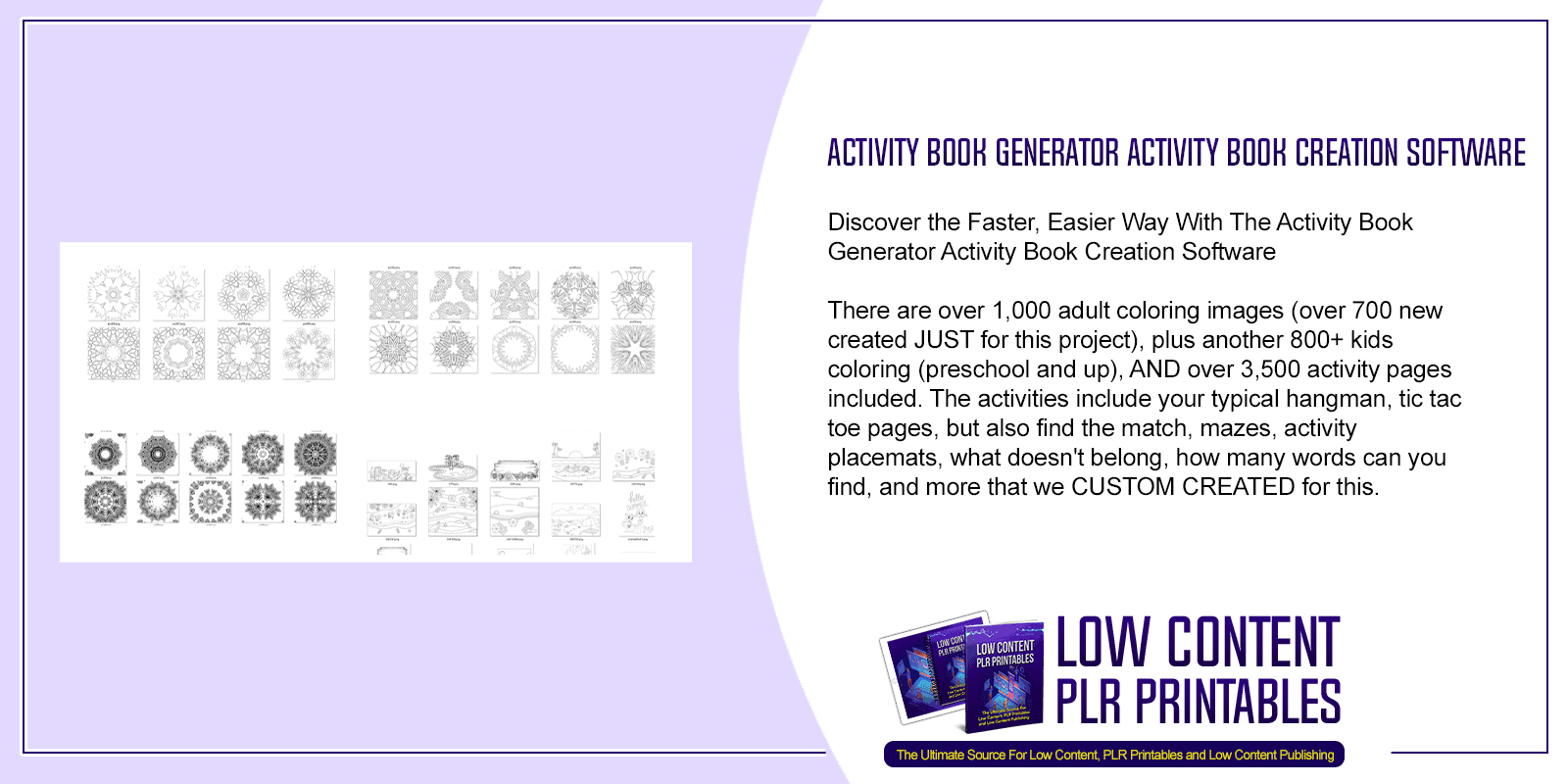 Here's what you'll be able to do with this awesome Activity Book Creation Software:
Create printables and books in less than a minute every time, allowing you to create 30-60 books or multi-page printables in an hour.
Choose between Coloring or Activities (Activities also may include some coloring)
Completely random so you will rarely see the same image twice. The odds of having an exact same book are in the millions because there are so many images in the system.
Easily edit the PDF with a free editor if you wish to adjust or add words
Royalty free! Publish as many as you want, and keep all the profits
Over 1,000 adult coloring images, plus another 800+ kids coloring (preschool and up), and over 3,500 activity pages included.  The activities include your typical hangman, tic tac toe pages, but also find the match, mazes, activity placemats, what doesn't belong, how many words can you find, and more that was CUSTOM CREATED for this.
See The Activity Book Generator Activity Book Creation Software For Yourself – Click Here
Wouldn't it be great if you could download and create Printable PDFs very quickly without you having to upload tons of things and figure out formatting? The Activity Book Generator creates coloring and activity books and printables, for both adults and kids, with just a couple of clicks of the mouse. These can be published on Amazon KDP, Etsy, Gumroad, or anywhere you can think of. Get the Coloring book generator and the Activity book generator that comes with colors included. Both Adult and Kids coloring images to help you get your self-publishing business profiting in no time!
They are in PDF format, so all you have to do is either create a cover upload them for sale.
See The Activity Book Generator Activity Book Creation Software For Yourself – Click Here