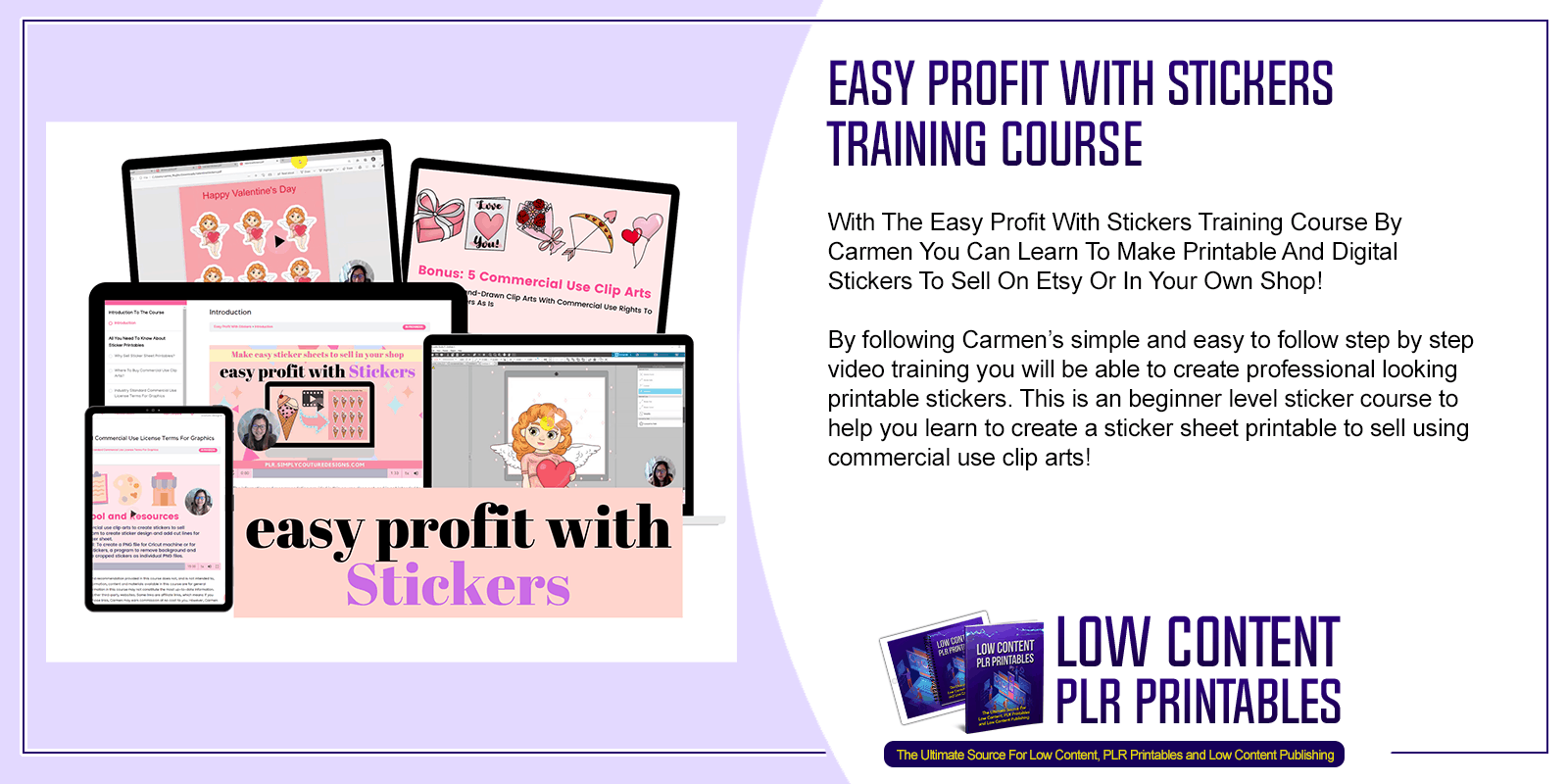 #sellingstickerprintables #easyprofitwithstickers #trainingcourse #stickers #printables #printablestickers #stickerprintablescourse #printablestickerstraining #overtheshoulder #etsy #sellingdigitalstickers #digitalstickers #stepbystep #professionalstickers #stickersheet #printablestickersheets #commercialuse #commercialclipart #beginnerstickercourse #easyprofit #sidehusle #passiveincome #publishing #selfpublishing #makemoneyonline #training #course #videotraining
With The Easy Profit With Stickers Training Course By Carmen You Can Learn To Make Printable And Digital Stickers To Sell On Etsy Or In Your Own Shop!
By following Carmen's simple and easy to follow step by step video training you will be able to create professional looking printable stickers. This is an beginner level sticker course to help you learn to create a sticker sheet printable to sell using commercial use clip arts!
Introducing The…
Easy Profit With Stickers Training Course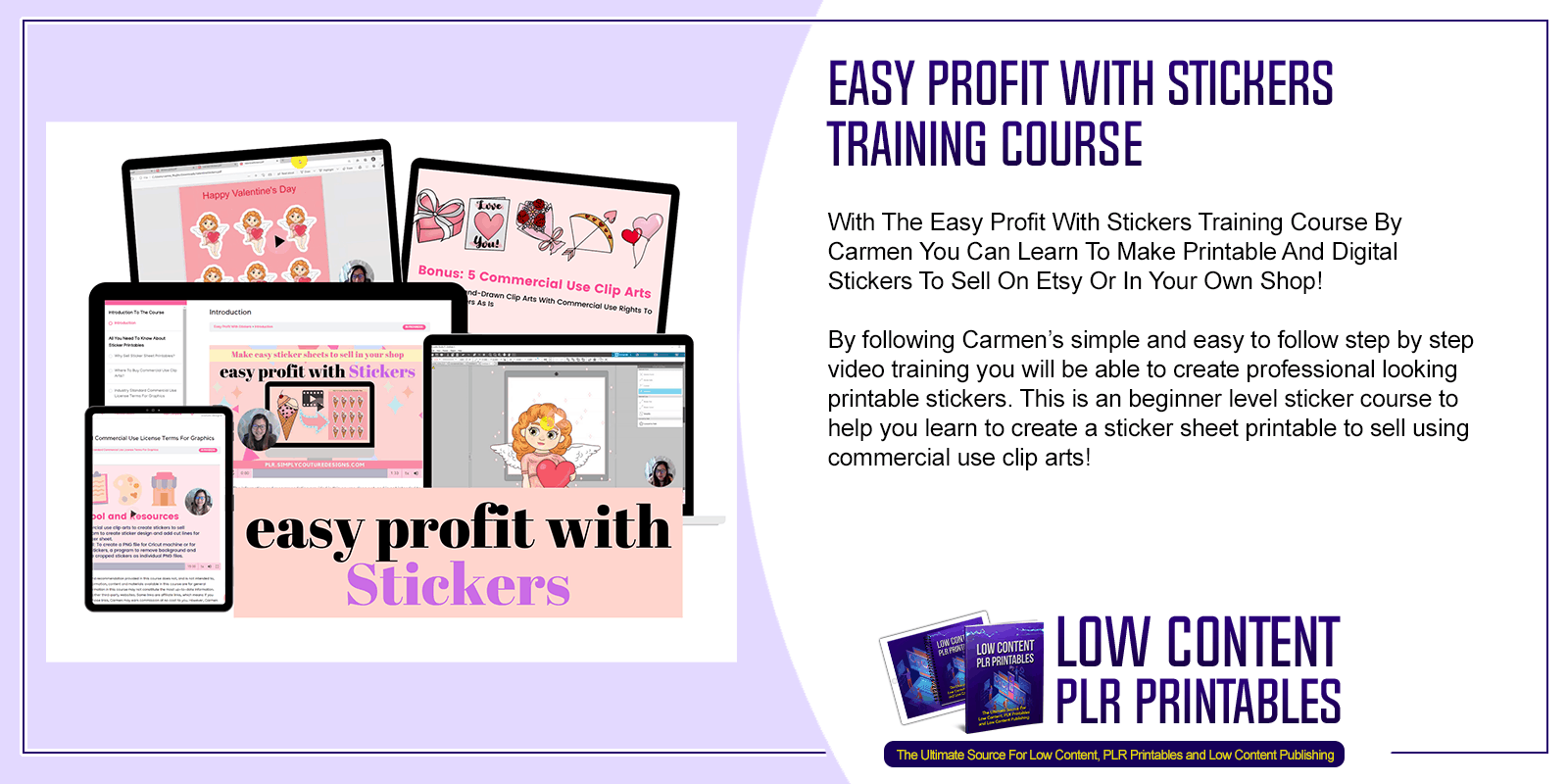 Here's what you'll learn with this amazing Easy Profit With Stickers Training Course:

Over-the-shoulder and easy to follow video lessons
Teach you how to use a free sticker design software used by many sticker printable sellers
Show you step-by-step how to create a sticker with a perfect white border using commercial clip arts
Detail lesson with visual examples on proper use of commercial clip arts to create a product to sell
Demo of how to print and cut sticker sheet printable with a cutting machine
You will take away with everything you need to know to start selling sticker printables online
See The Easy Profit With Stickers Training Course For Yourself – Click Here
Inside you'll get over-the-shoulder videos that'll teach you:
Why Sell Sticker Sheet Printables?
Where to buy commercial use clip arts?
Proper use of commercial clip arts to create stickers to sell
How to create a wider design to sell?
Create a sticker sheet with a simple clip art by adding a perfect and professional white border around  each image
Create a sticker by combining multiple clip art images and then add a white border to the wider design
Save files for both hand and machine cutting
Convert sticker sheet printable PDF into individual transparent background digital sticker PNG files for use in digital planners
BONUS: Print and cut a sticker sheet printable on a cutting machine.
Easy Profit With Stickers Training Course Bonus Offer:
BONUS: 5 hand-drawn and hand-painted Valentine's Day clip-arts with Commercial Use Rights for you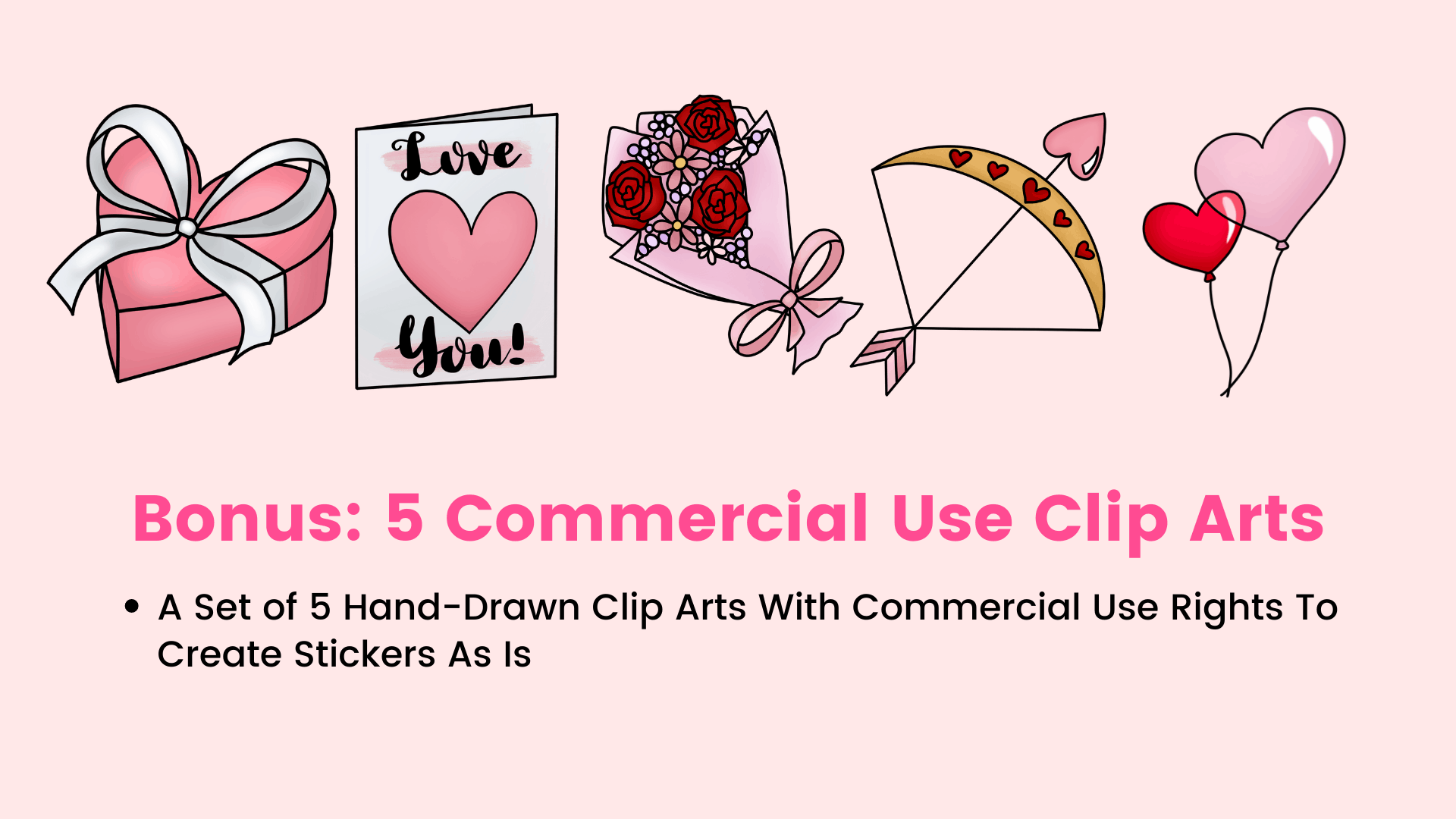 Join their fun and practical sticker course to learn to make printable sticker sheets using commercial clip-arts. The Easy Profit With Stickers Training Course is just for you if you're looking for a new way to make money online, start a side hustle selling adorable sticker printables in your shop now by purchasing this over-the-shoulder training and learning how.
See The Easy Profit With Stickers Training Course For Yourself – Click Here
Other Products You Might Like