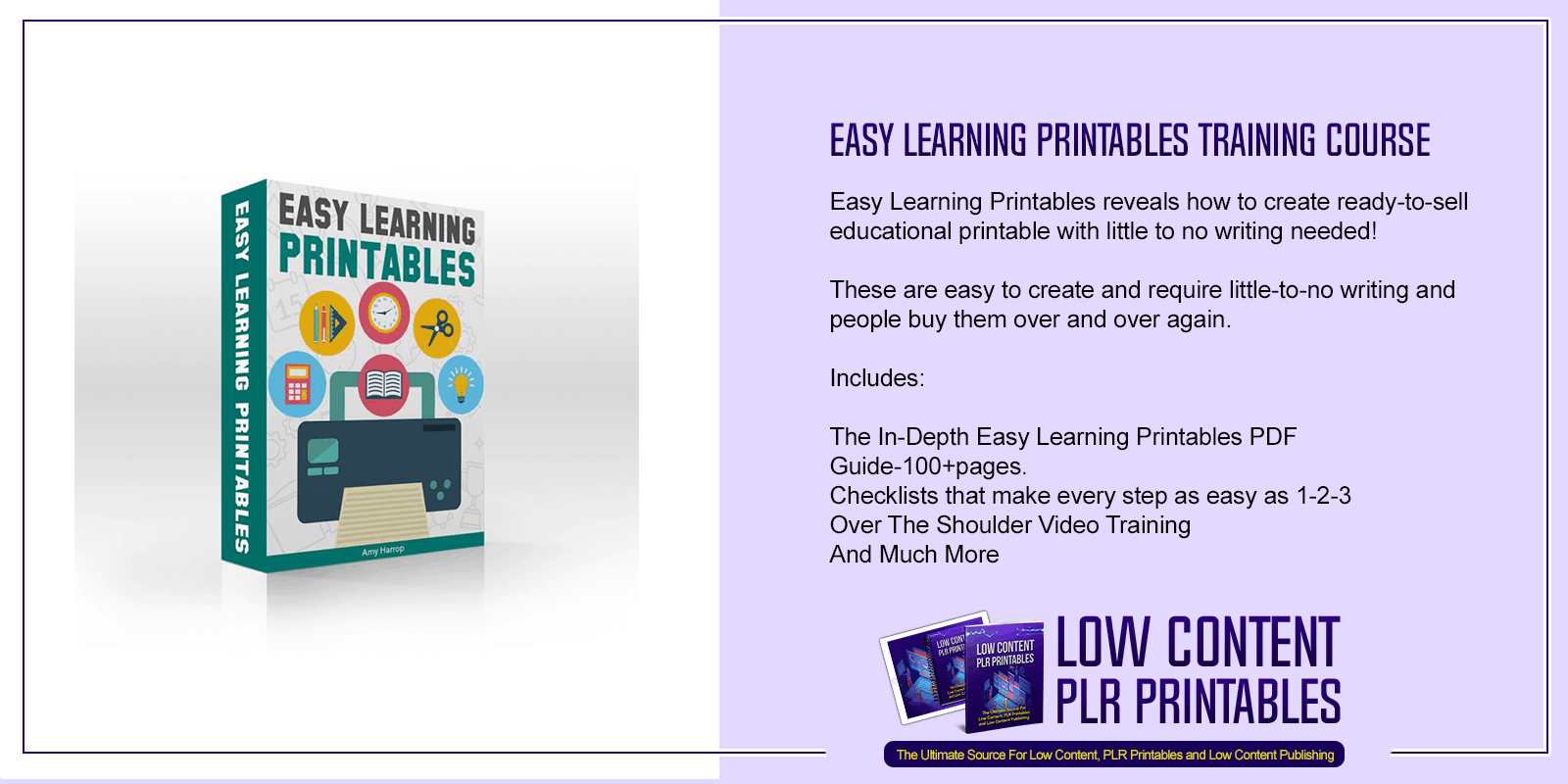 Choose Your Desired Option(s)
#easylearningprintables #trainingcourse #printablestrainingcourse #easylearning #selfpublishing #selfpublishingbusiness #selfpublishingcourse #printablesguide #lowcontent #lowcontentkit #lowcontentprintables #printablechecklist #printablesvideotraining #videotraining #overtheshouldertraining #freeimages #printabletemplates #printableworksheet #learnaboutprintables
Easy Learning Printables Training Course is a training course by Amy Harrop that will teach you how to build a successful self-publishing business by publishing low-content printables on the Kindle Direct Publishing (KDP) platform or any marketplace.
This is a huge opportunity to learn and create your own easy-to-publish educational printables as educational printables are in-demand. It requires no experience, or special skills. All you need to know is what parents and teachers are looking for, and then provide it.
Introducing The…
Easy Learning Printables Training Course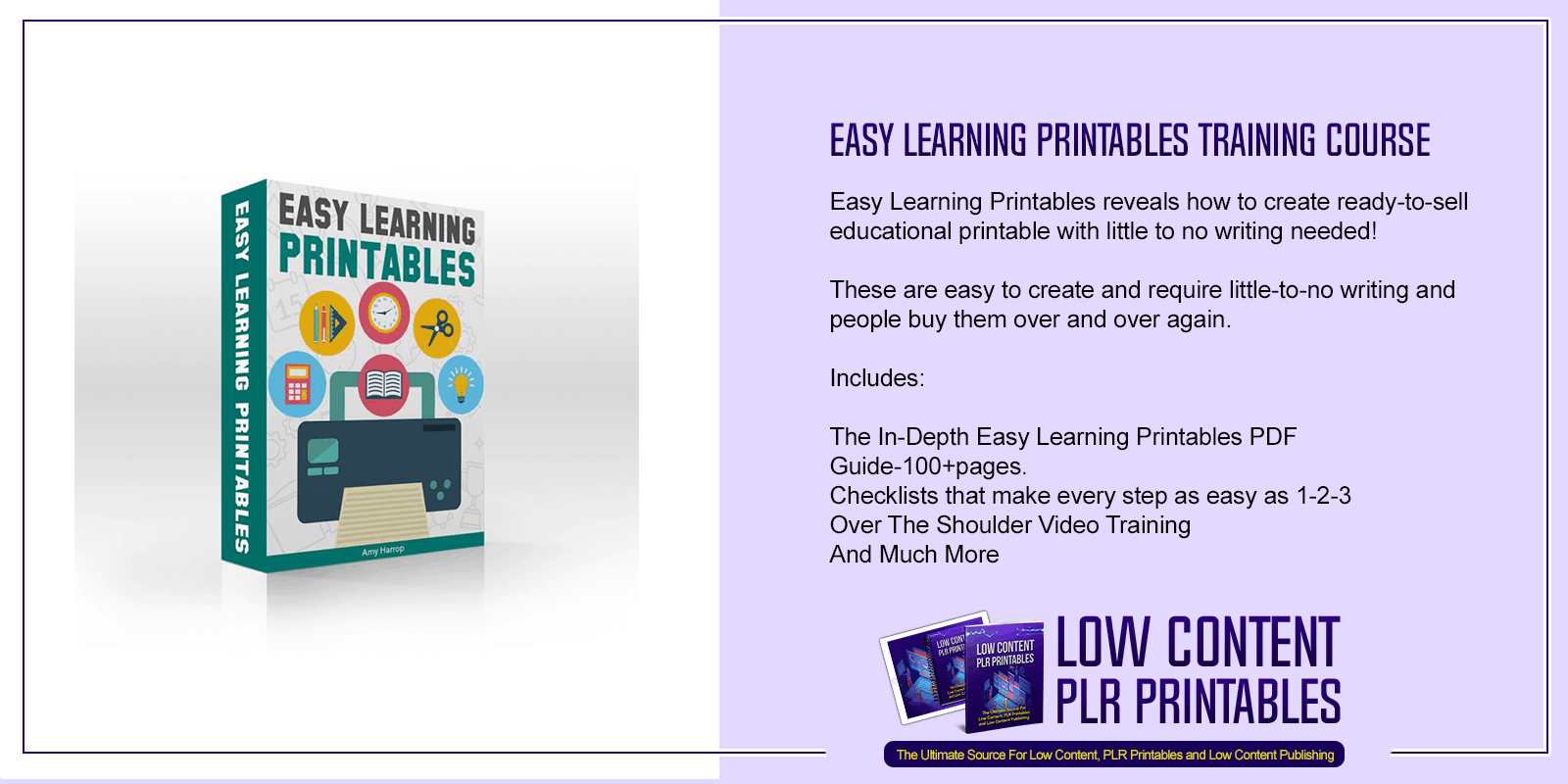 Here's exactly what you'll be getting in this Easy Learning Printables Training Course:
The In-Depth Easy Learning Printables PDF Guide-100+pages. Things you will learn:
How to identify easy, profitable learning printable topics and understand what consumers want.
Why easy learning printables differ from other printable products and how to take advantage of these differences.
Where and how to find free and low-cost graphics, images, and fonts to use in your learning printables.
How to leverage the huge built-in SEO audience of buyers on popular easy learning printables sales sites.
How to easily create learning printables using well-known software you probably already have on your computer and free software available online.
How to identify the best marketplace for your products.
How to bundle your printables to earn more profits.
Checklists that make every step as easy as 1-2-3
3 separate checklists that lay out all the steps you need to take to get up and running quickly.
Over The Shoulder Video Training
A set of easy to follow videos that show the exact steps you need to take. Because some people are visual learners, I wanted to make sure to cover all the bases and give you every advantage for getting off to a great start right out of the gate! These videos will help accomplish that.
Done-for-you templates with commercial rights. Plus tutorial videos so you can easily customize each template.
Worksheets to guide you through the easy learning printables process 
3 worksheets that will guide you through finding ideas for learning printables, choosing learning concepts, and ultimately deciding which learning platform is right for your content.
Easy Learning Printables lays out exactly how to create bestselling learning printables for a variety of audiences with little to no writing needed. It also includes DFY implementation, simply edit and publish!
Get The Easy Learning Printables Training Course For Yourself – Click Here
Easy Learning Printables Training Course Bonus Offer:
A Quick and Easy Guide to Using Canva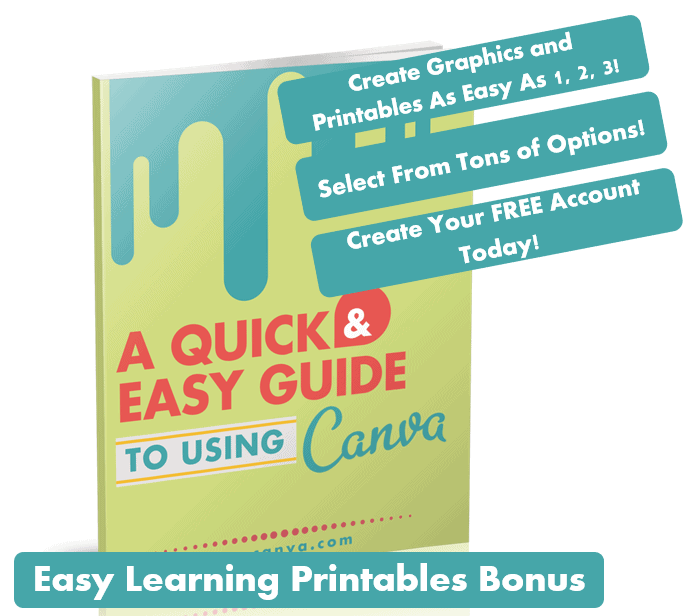 6000+ Royalty-Free Clip Art Images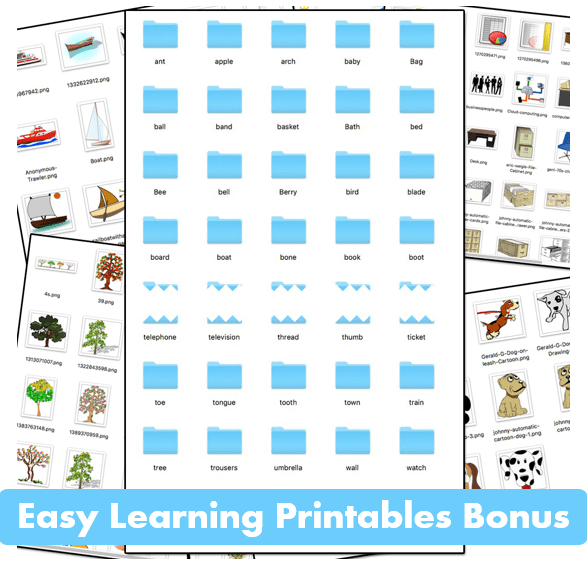 200+ Hand-Curated, Royalty-Free Photo, Illustration, and Image Resources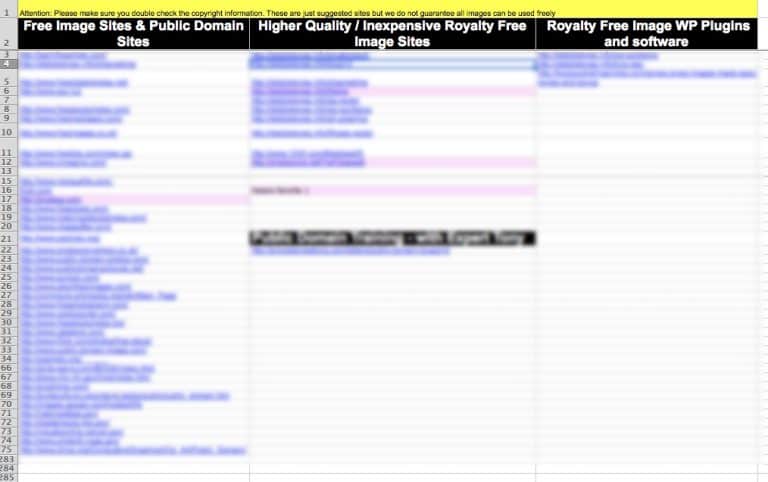 A complete list of resources to find any graphic or image you might need for any type of printable you can imagine. From animal photos to world maps, all the resources you need are located in one document. Which will definitely save you some time.
Get Beautifully designed printable templates all in easy-to-edit PowerPoint format in this Easy Learning Printables Training Course. Custom-tailored for these hot-selling easy learning printables niches. Tutorial Videos revealing how to quickly change or tweak the designs. Learn about the low content printables niche and how to create low content books and find out where to sell your creations on a marketplace like Kindle Direct Publishing (KDP) for example. You also get plenty of content and templates to get your self publishing business going and start profiting today!
Get The Easy Learning Printables Training Course For Yourself – Click Here
Other Products You Might Like