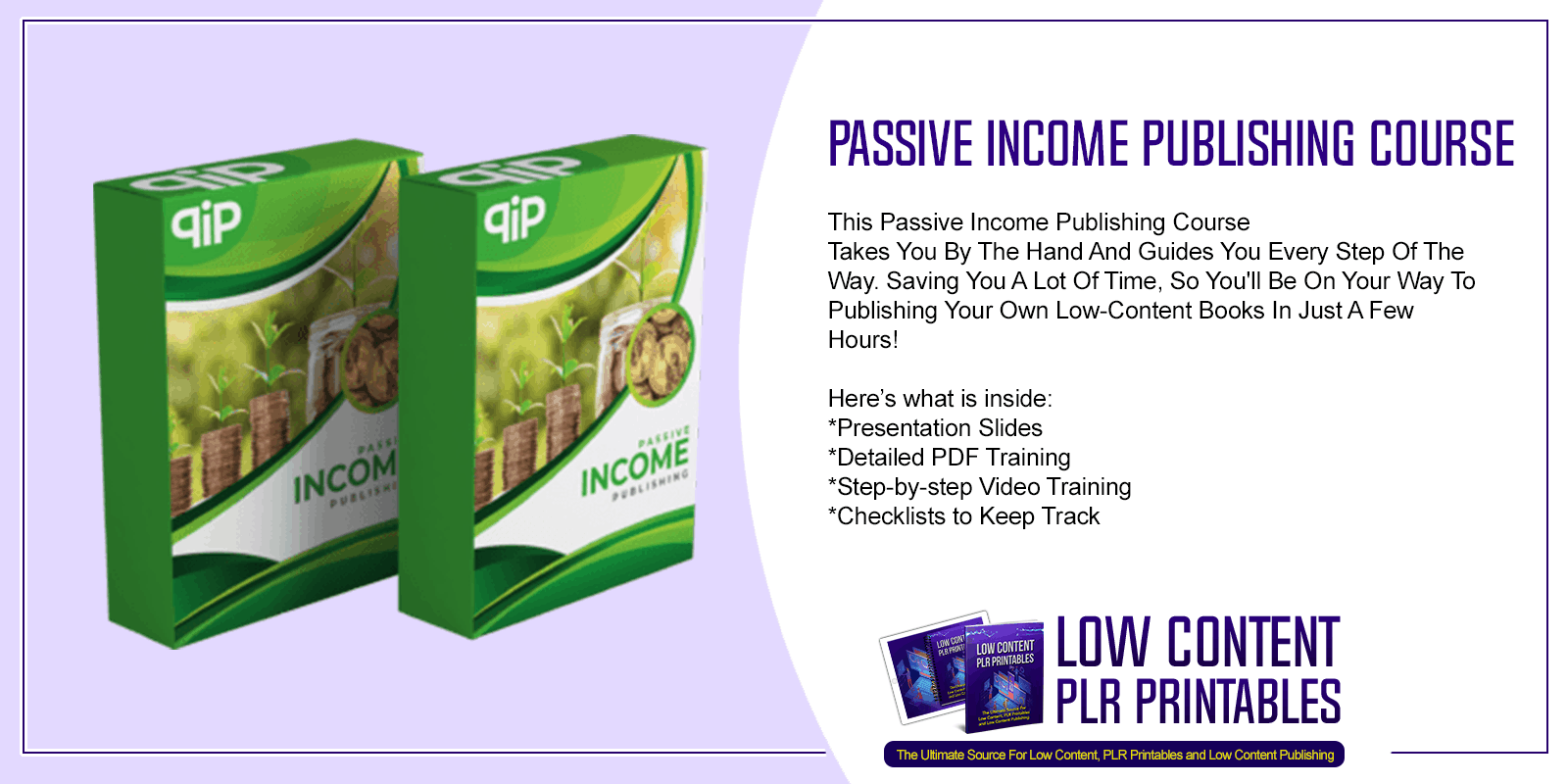 Choose Your Desired Option(s)
#passiveincomepublishingcourse #passiveincomepublishing #passiveincomecourse #publishingcourse #publishingpassiveincome #onlinebusiness #onlinebusinesscourse #lowcontentbooks #createyourownbooks #publishingbusiness #selfpublishingbusiness #publishinglowcontent #videotraining #videotrainingcourse
Passive Income Publishing Course is a training course by Marlene & Michelle that will teach you how to build a successful self-publishing business by publishing low-content books (LCB) on the Kindle Direct Publishing (KDP) platform
The best part of having your own online publishing business is the fact that you can do so without spending months or weeks writing a book. We will show you how to effortlessly create your self publishing business publishing low content books and how to easily create your own content
Introducing The…
Passive Income Publishing Course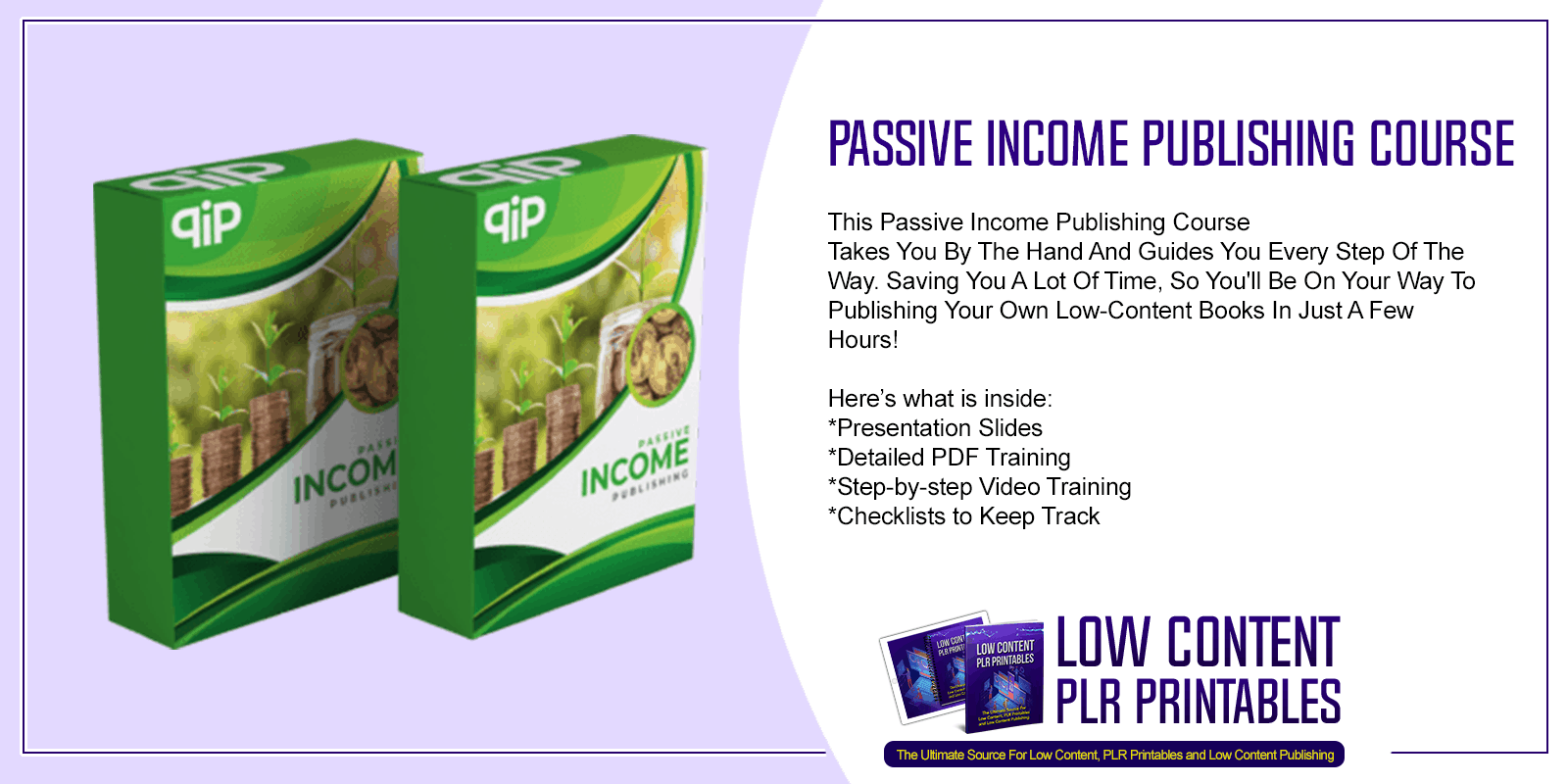 Here's exactly what you'll be getting in this Passive Income Publishing Course:
What is KDP?
Pros & Cons of Publishing on KDP
What Are Low Content Books?
Why Should You Focus On Your Customer?
Why Quality Over Quantity Is Important And How To Achieve Both
The Importance of Niche Research
How To Find Profitable Niches
How To Come Up With Book Ideas
How To Find The Right Keywords
Why You Should Validate Your Idea
How To Validate Your Idea
4 Questions You Must Answer
Tools To Make Research Easy
Planning: How To Get Started
Planning: How To Plan Your Book Cover
Planning: How To Plan Your Book Interior
Design Fundamentals
Software To Make It Easy
How To Create Interior Pages
How To Merge Interiors To Create Your Book
How To Create Your Cover
Module 5 – Preparing For Publication
Writing A Compelling Description
Understanding Amazon Categories
How To Add Extra Categories
How To Pick The Best Keywords
How To Use Keywords Effectively
Module 6 – Uploading & Publishing
Setting Up Your KDP Account
How To Complete Book Details
How To Complete Keyword Boxes For Maximum Results
Uploading & Approving Your Book
Confirm Rights, Pricing & Publish
Module 7 – Final Thoughts
Know Your What & Why
Batch Tasks
Stay Organized
Admin & Bookkeeping
Staying Out Of Trouble
See The Passive Income Publishing Course For Yourself – Click Here
Passive Income Publishing Course Bonus Offer:
Bonus #1 – 5 Ready To Publish Books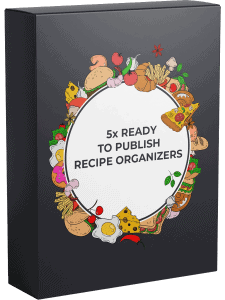 Bonus #2 – Graphics & Templates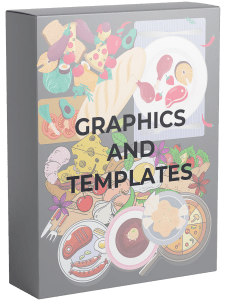 Bonus #3 – 600+ Activity Book Interior Pages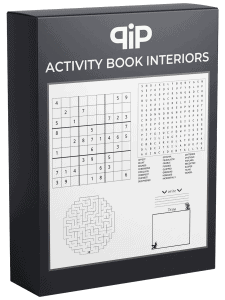 Use this Passive Income Publishing Course to learn how to start your own business and earn passive income with ease! From planning to research we have you covered. We will teach you how to design and list your own low content books. This course will take you through each and every part of the process step-by-step, ensuring that you learn something and profit!
Teach your clients how to start their own Low Content Publishing Business for passive profits!
See The Passive Income Publishing Course For Yourself – Click Here