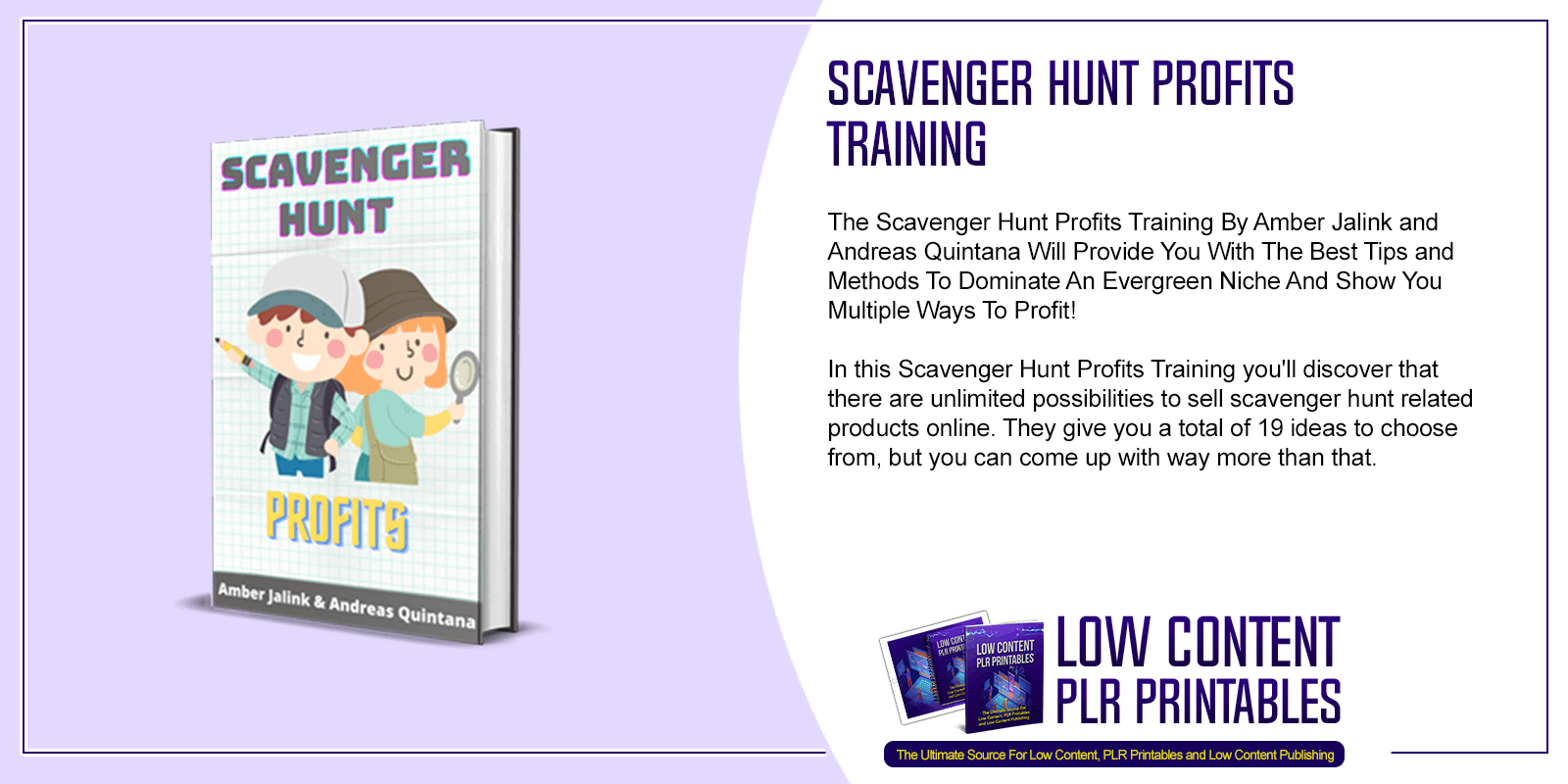 Choose Your Desired Option(s)
#scavengerhuntprofits #training #scavengerhunt #profits #course #scavengerhuntprintables #printables #niche #printablesniche #evergreenniche #amberjalink #andreasquintana #creativeprofitsnow #printablestraining #printablescourse #waystoprofit #makemoneyonline #scavengerhuntproducts #evergreen #evergreenmarket #tips #guide #provenmethod
The Scavenger Hunt Profits Training By Amber Jalink and Andreas Quintana Will Provide You With The Best Tips and Methods To Dominate An Evergreen Niche And Show You Multiple Ways To Profit!
In this Scavenger Hunt Profits Training you'll discover that there are unlimited possibilities to sell scavenger hunt related products online. They give you a total of 19 ideas to choose from, but you can come up with way more than that.
Introducing The…
Scavenger Hunt Profits Training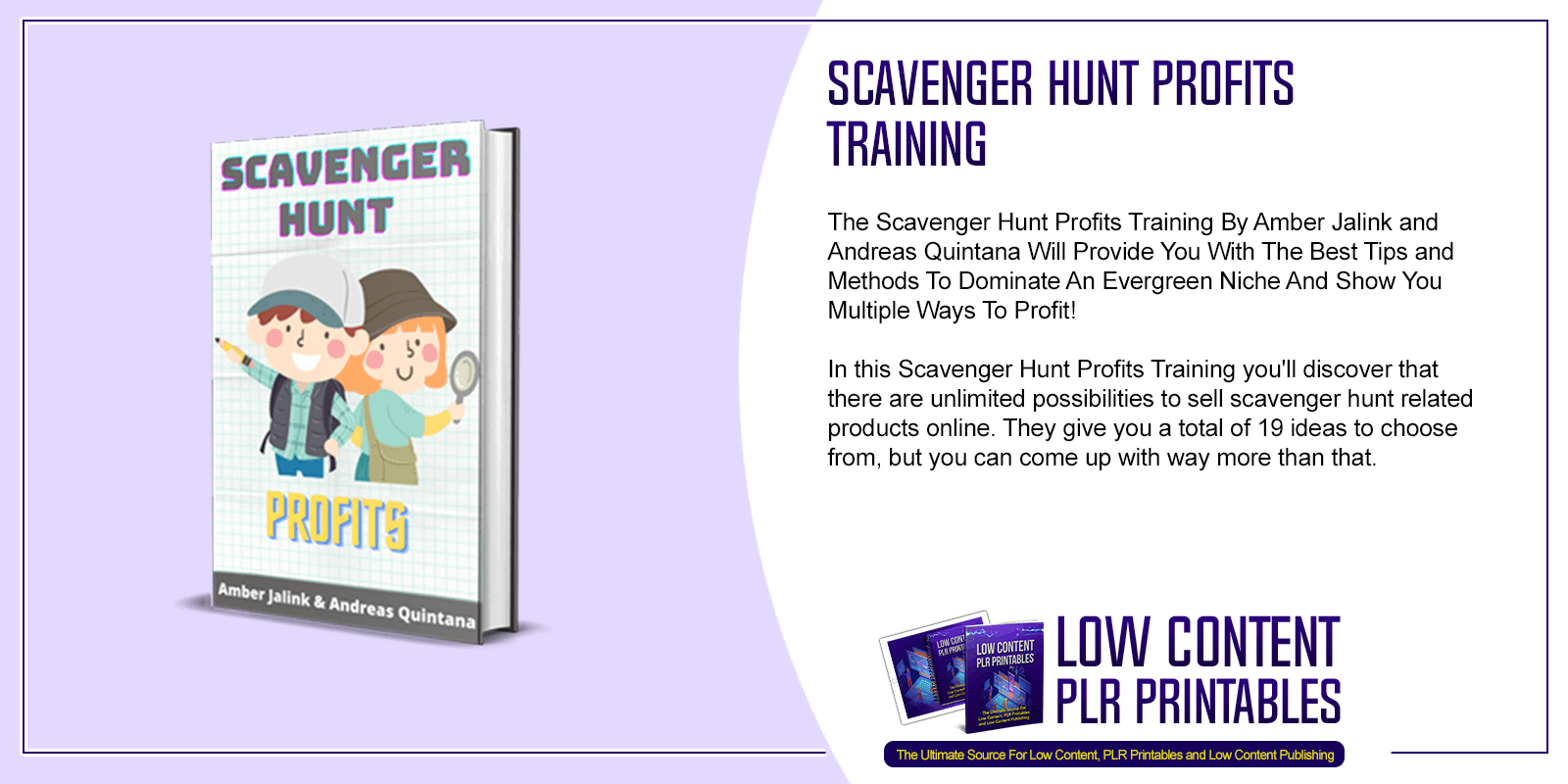 Here's what you'll learn with this amazing Scavenger Hunt Profits Training:
Inside Scavenger Hunt Profits Course you will learn:
The secret to dominating an evergreen trending niche
19 ways to profit from the printable scavenger hunt niche in some ways never seen before
The fastest way to get these products selling!
Creative ways to make even more money from scavenger hunts
and much more
What this training is not about:
No boring outdated printable method
No need to stock any products
No hoping for your listings to sell (proven market)
No hard time creating products, thanks to our secret techniques.
The Pinning The Future Pinterest Video Masterclass Training is perfect for those of you who want to generate new streams of income online and on your website. When you purchase this course get access to 19 new methods to profit, their secret to success and more! Click the link below to check out this amazing training.
See The Scavenger Hunt Profits Training For Yourself – Click Here
Other Products You Might Like