I wrote this article to help you find the most trusted and reputable list of low content PLR websites that sell ready-made printables with private label licenses (commercial use rights) so you can rebrand them and publish them online for profits.
Introducing The…
The Best PLR Printable Sites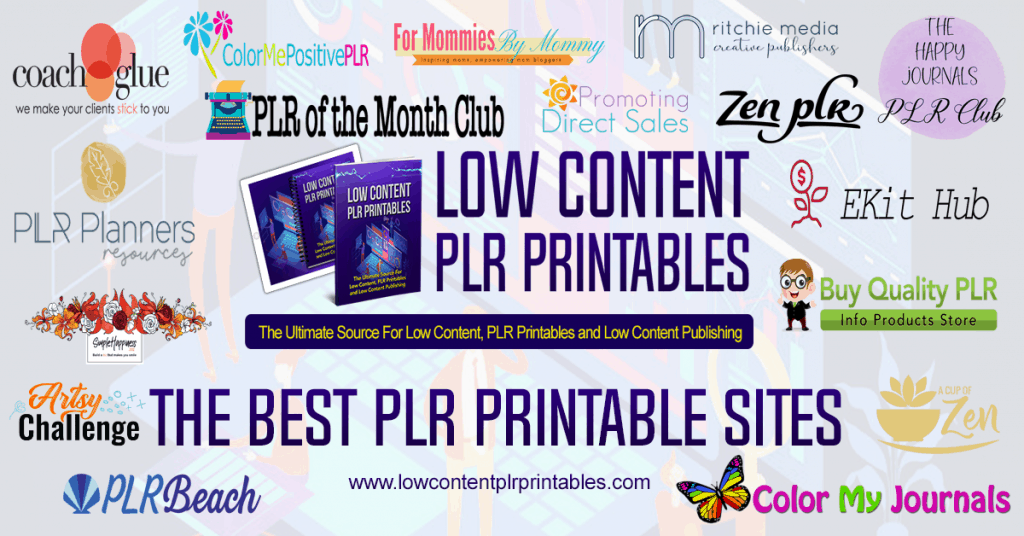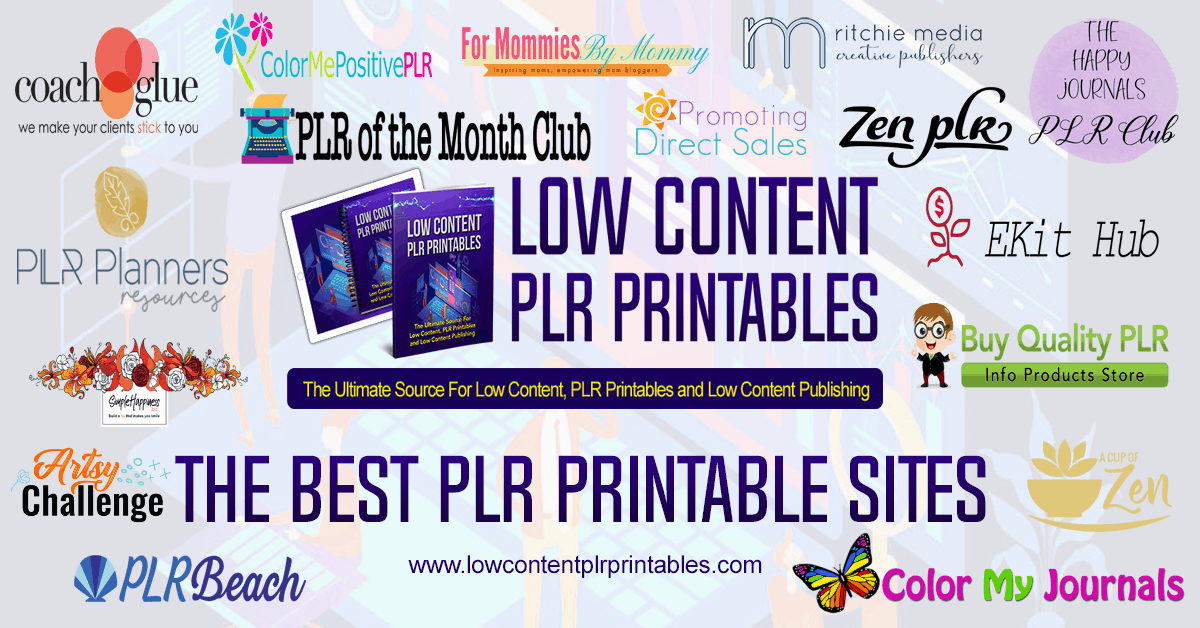 If you're pressed for time and short on design skills, private label rights printables can help. Much like a PLR article, a printable is a professionally designed journal, planner, coloring book, or calendar that has commercial or private label rights. PLR printable vendors help bloggers, business owners, and print-on-demand sellers save time, effort, and hassle.
Just as you can with private label rights articles, you can edit PLR printables to suit your style and fit your brand. Most of these printables are sold in PowerPoint format, so editing is simple. Easy tweaks such as changing fonts and colors can make a printable unique, or you can just use them as they are.
Unlike bound and printed products, with low content PLR products, there's nothing left lying around, no inventory to track, and no paperwork to send. Digital products are very convenient because they allow users to access their purchases on the go. When buying PLR printables, count on the best low content sites I've recommended below.
Here You'll Find My Handpicked List Of The Best Low Content PLR Printable Websites:
This Post Is Update Regularly. Last Update: 01 April 2021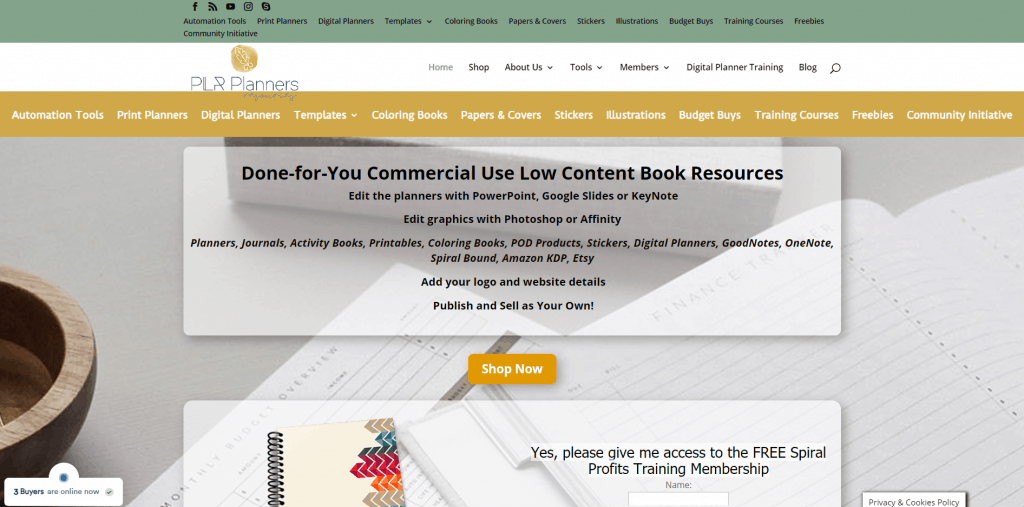 PLR Planners Resources is a site that's chock-full of ready-made, done-for-you low content books, low content publishing training courses, planners, journals, calendars, and much more. All the content bought here can easily be edited with KeyNote, Google Slides, or PowerPoint; graphics can be edited with Affinity or Photoshop. With a vast selection of kids activities, journals, planners, and other products that are ripe for Amazon KDP and other print-on-demand markets, this site is one of the best printable PLR sites. Visit this site today and get your self-publishing business off the ground easily and inexpensively.
See The PLR Planners Commercial Use Low Content PLR Store For Yourself – Click Here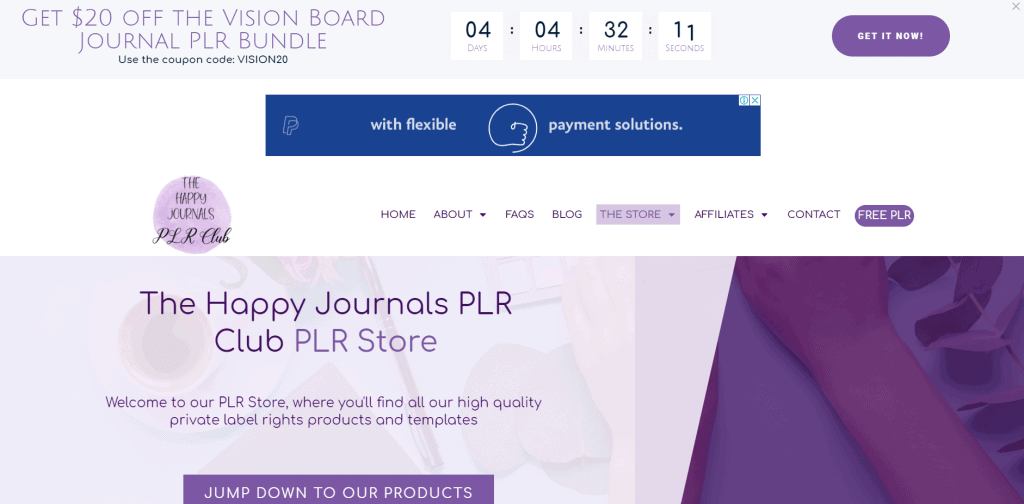 If you're looking for one of the best PLR planner sites on the Internet, you've found it here. The team at Happy Journals PLR Club is proud of its offerings, and everything we sell is done with dedication, focus, quality, and value in mind. You'll find products such as:
Planner bundles
Intention setting planner templates
Mood journal PLR
Spiritual PLR
Relaxation PLR
Confidence-boosting content
Morning Journal PLR bundles
Sleep journals
Happiness planners
Budget planners
Spirit guide journal templates
At Happy Journals, the focus is on providing customers with top-quality PLR planner templates that give them the ability to maximize value and start their own self-publishing endeavors.
See The The Happy Journals PLR Club Personal Development PLR Printables Store For Yourself – Click Here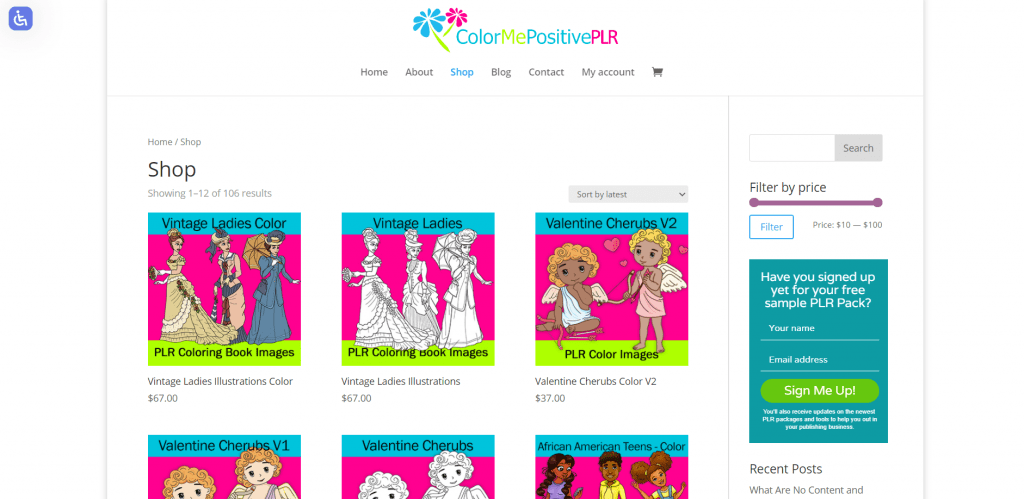 The owner of Color Me Positive PLR has been an online marketer since the very beginning, and she's helping other creatives get into the self-publishing game. With tons of high-quality color and fill-it-in images for sale, it's never been easier to create PLR puzzles, activity books, journals, coloring books, and much more. With help from Color Me Positive, you'll find it easy to create content and put it up for sale. Keep coming back for more activity book PLR and much, much more.
See The Color Me Positive PLR Coloring Books and Journal PLR Products Store For Yourself – Click Here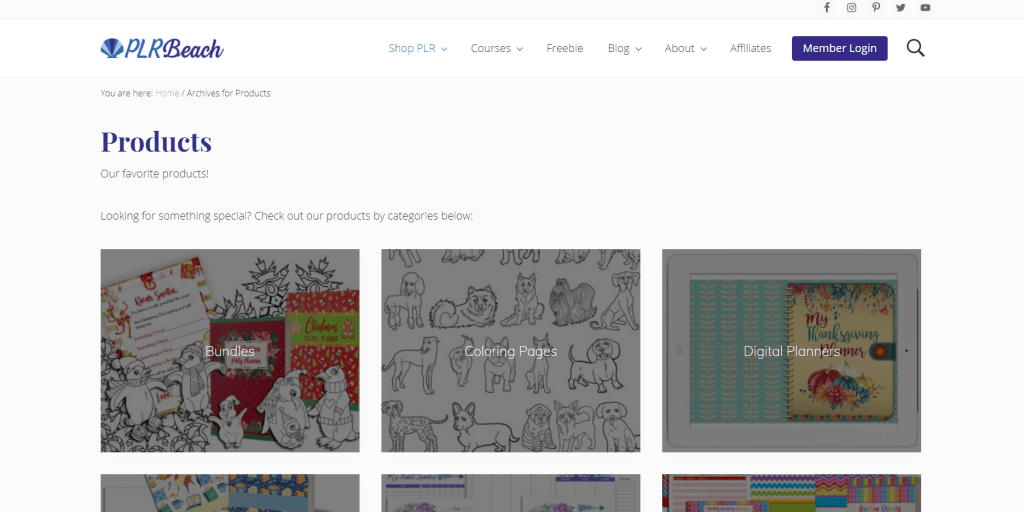 PLR Beach is one of the best PLR journal sites because of its wide selection of commercial-use products. Whether you're looking for digital planners, coloring pages, journals, planners, other kinds of printables, or any other type of PLR templates, you'll find them here.
The owner of PLR Beach is here to help other self-publishers attain the same level of success she enjoys. I believe this is one of the best PLR sites on the Internet because of the quality of its content. Check it out today and let me know what you think!
See The PLR Beach Professionally Designed Printable PLR Products Store For Yourself – Click Here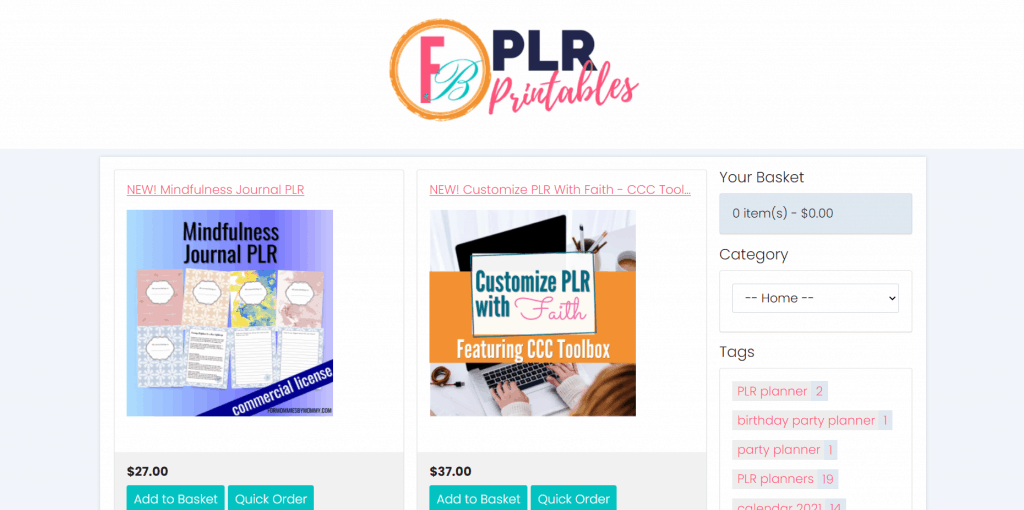 If you're a parent like me, you know just how hectic life can get. From doctors' appointments to dinners, from birthday parties to baths, it's up to you to get it all done. With all that going on, it can be tough to balance work, home life, and self-care. However, the team at For Mommies By Mommy is here to help.
This is a great place to get PLR workbooks and PLR digital planners that will help you simplify your daily life and those of your Amazon KDP customers. There's an incredible selection of life planner templates, gratitude journal pages, and much more. If you want to help your customers live more organized and centered lives (and make good money doing it), the content sold at For Mommies by Mommy is a great place to start.
See The For Mommies By Mommy PLR Printables and Training Courses Store For Yourself – Click Here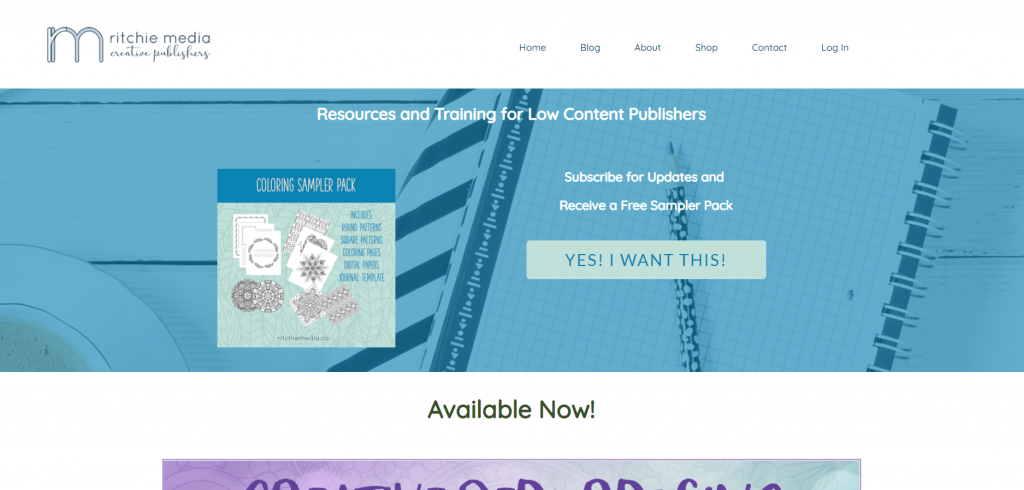 Ritchie Media has been in business for over 13 years, but the company has recently shifted its focus toward the low content publishing market. With digital and print versions of its books, there's sure to be something in their store to suit your brand and help you build your business.
It's one of the best PLR coloring book sites because there are so many options available. Not only will you find coloring book pages and bundles, but you will also find tons of calendar kits, planner templates, journal pages, and a whole lot more. Whether your customers are into sugar skulls or musical instruments, you're going to find a lot of done-for-you content at Richie Media.
See The Ritchie Media Creative Publishing PLR Coloring Kits and Templates Store For Yourself – Click Here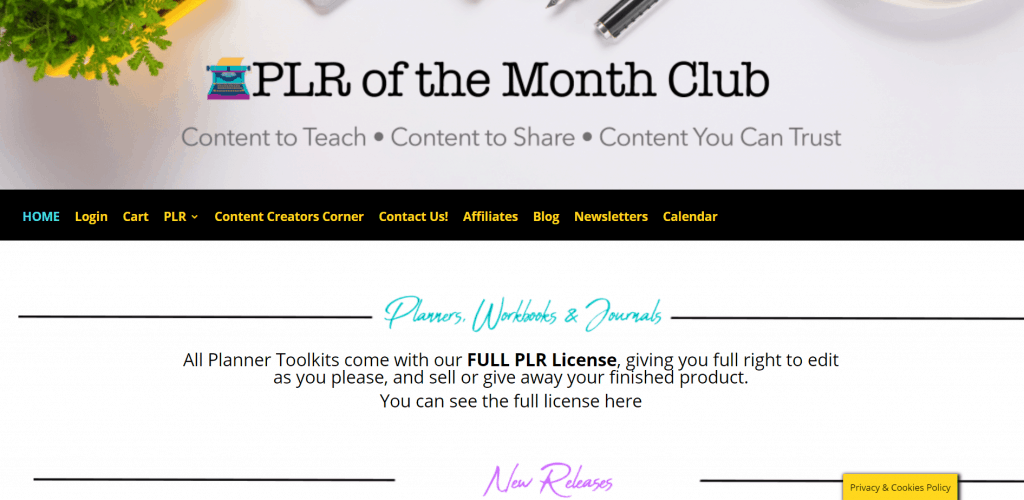 If you're running an Etsy shop or starting a self-publishing business, you've probably discovered how challenging it is to stock your storefront with relevant, fresh, and up-to-date products. With the PLR of the Month Club, though, you'll find it much easier to offer your customers new stuff on a regular basis.
PLR of the Month offers a wide selection of home school templates, wedding-specific print and digital PLR planners, yoga journals, diet planners, PLR coloring pages, and tons of other ready-made content. Package it up and sell it as it is or tweak it to make it fit your brand and your niche. The choice is yours!
See The PLR of The Month Club PLR Planners, Workbooks and Journals Store For Yourself – Click Here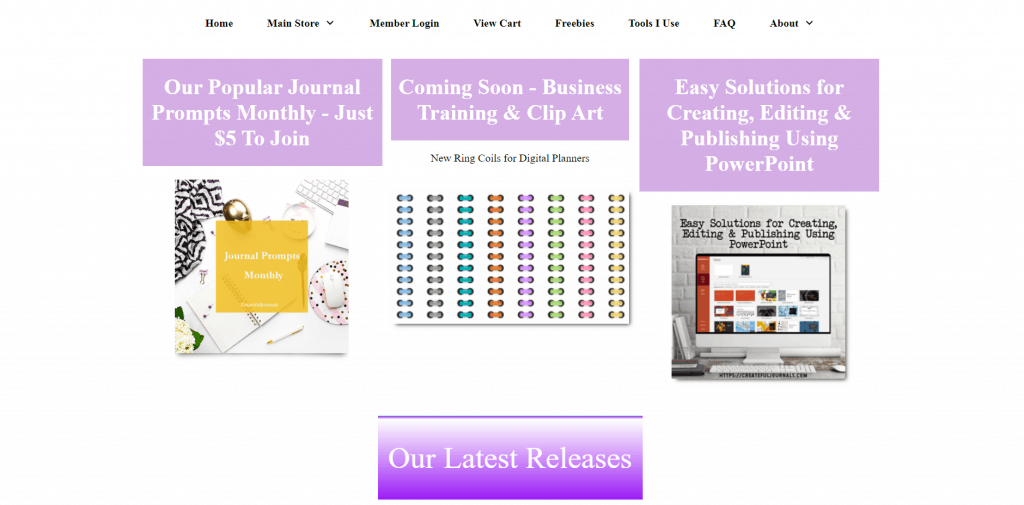 When you're looking for an easy way to get back on track—or when you want to help your customers do the same thing—journals and planners are a must. Createful's free PLR planners are a great way to kickstart a self-publishing business with little to no upfront investment.
On the site, you'll find a wide selection of printables, including herb garden templates, home school templates, and printables for small business owners. Whether you're starting a garden or building a business, Createful'sprintables will help you do it successfully.
See The Createful Journals PLR Templates, Journal Prompts and Planners Store For Yourself – Click Here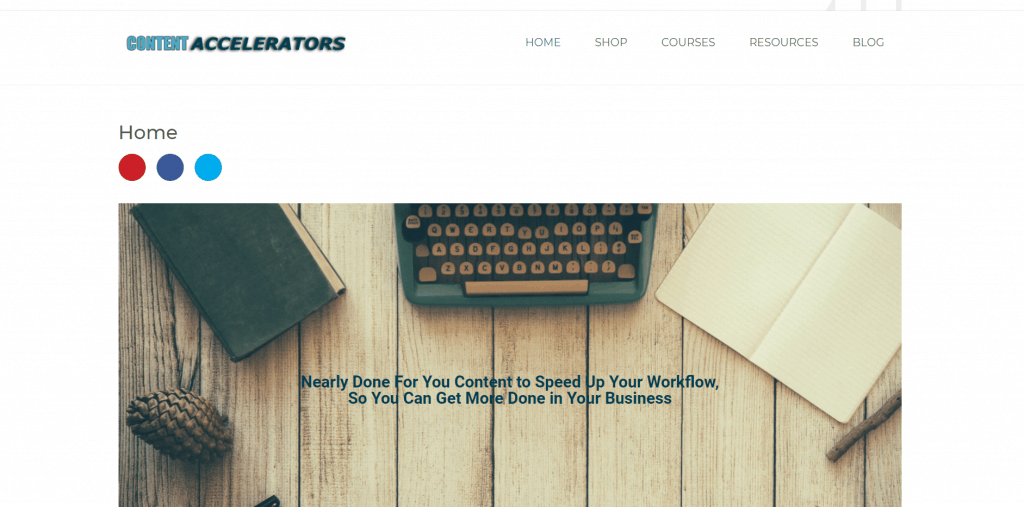 If you're adding a self-publishing aspect to a successful online marketing business, it's important to find the right printables and blog content. At Content Accelerators, you'll find full blog posts and reports that are ready to be posted as-is or with minor adjustments. Simply add your own branding and you'll be ready to go!
Content Accelerators also has tons of design elements for today's low-content publishers. All the products sold on this site come with flexible licensing, so you can use them for your own purposes or sell them as you see fit. Here, you'll find the tools and products needed to build a great self-publishing business.
See The Content Accelerators Printable PLR Planners, Journals and PLR Digital Papers Store For Yourself – Click Here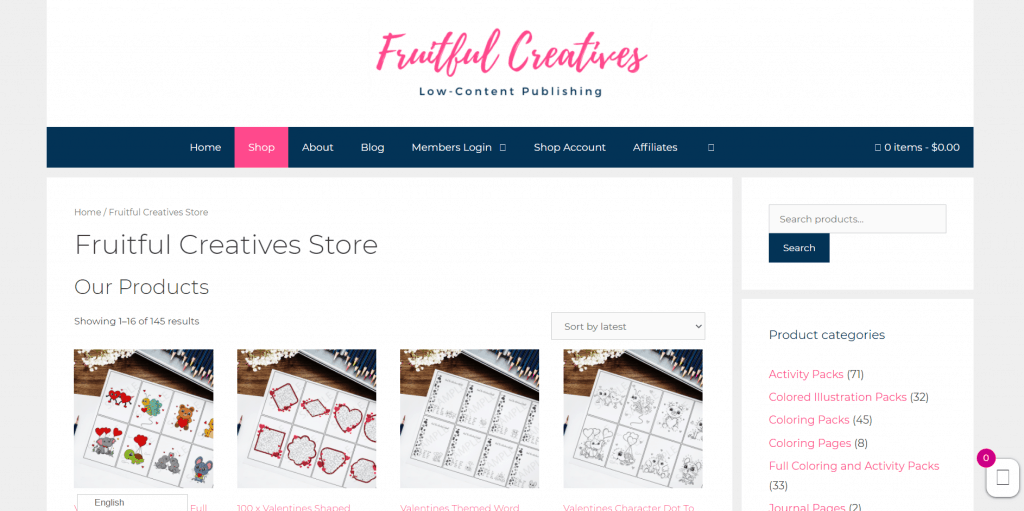 The online book-selling marketplace is a crowded one. To stand out from the thousands of other sellers on KDP and other platforms, you need top-quality covers and interiors. If you're looking for PLR coloring book graphics
to make activity books and coloring books, you'll need print-ready graphics that don't become distorted when they're printed in book size.
Fruitful Creatives offers the highest quality print-ready illustrations for self-publishers' projects. Their vector illustrations come in 8.5×11" size for activity and coloring books, as well as 6×9" journal page designs. They're planning to increase their product offerings to include interior templates for notebooks and journals, so keep checking back.
See The Fruitful Creatives PLR Illustrations and Digital Printable Products Store For Yourself – Click Here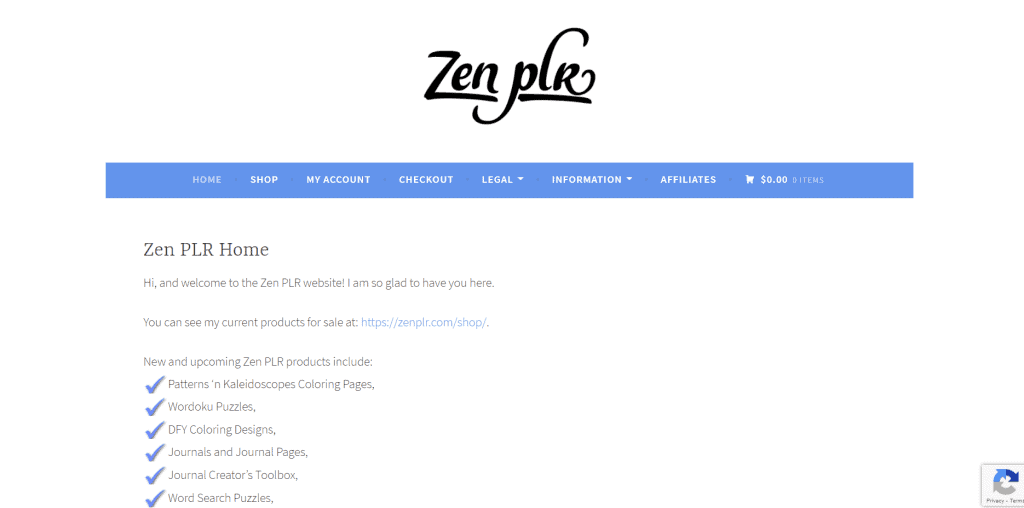 When you need templates and printables with that little extra touch, Zen PLR is a great place to find them. On the site, you will find products such as:
Coloring pages
Word puzzles
Journals and interior journal pages
Done-for-you coloring designs
A journal creator's toolkit
Word searches
New word art
Typography
KDP book covers
Mazes
….and much, much more. Even better, the site owner takes product suggestions via their contact page. If you don't see what you want on the site, drop them a line and they'll create it for you! There's never been an easier way to source content.
See The Zen PLR Coloring Pages and PLR Word Art Store For Yourself – Click Here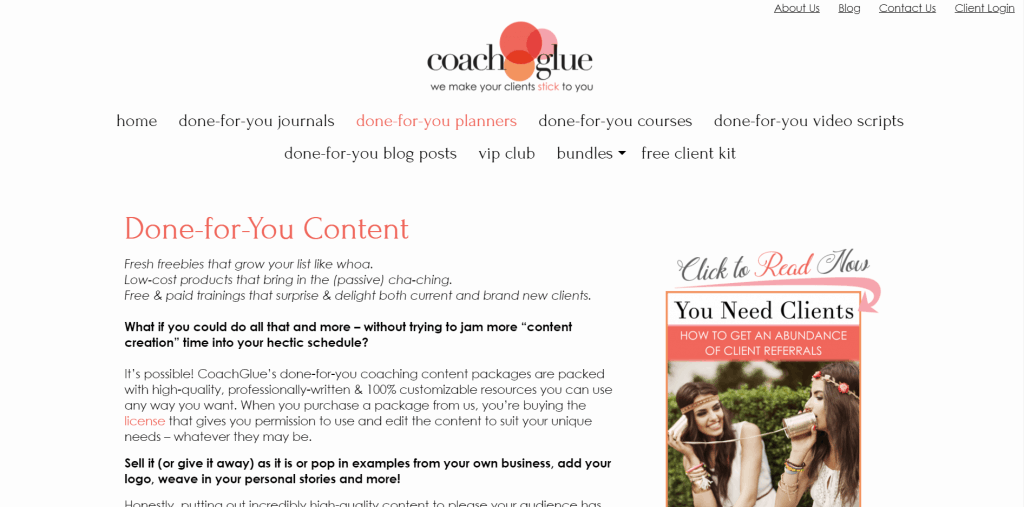 Online marketers and self-publishers are a busy bunch, and it can be hard to find the time to cram content creation into an already jam-packed schedule. However, the team at Coach Glue can help you do just that.
Coach Glue's ready-to-use coaching content packages are full of professionally written, top quality, and customizable resources that can be tweaked to fit your needs. When you buy packages from this site, you get a license that allows you to edit and use the content any way you wish. Sell it, give it away, use it in your own business, add your own branding, and more. With Coach Glue, it's easy to put out quality content that keeps your audience coming back for more.
See The Coach Glue PLR Planners Store For Yourself – Click Here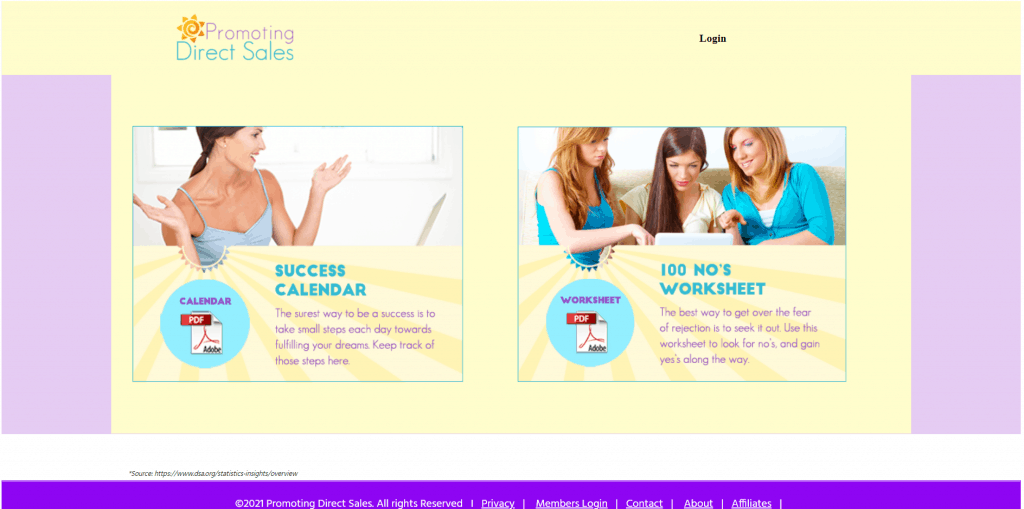 Whether you want to break into the network marketing and direct sales niche or you're a seller who wants to build their team, Promoting Direct Sales PLR is a great source of games, webinars, training materials, worksheets, and MLM marketing materials.
Each page in the kits you'll find on the site is available in color with PDF and JPG graphics, as well as simplified versions in black and white. These worksheet packages are great for direct sellers who want to motivate their downlines. Make them into workbooks, sell them to your team leaders, or use them in your own MLM business. It's your choice!
See The Promoting Direct Sales PLR Printables and Worksheets Store For Yourself – Click Here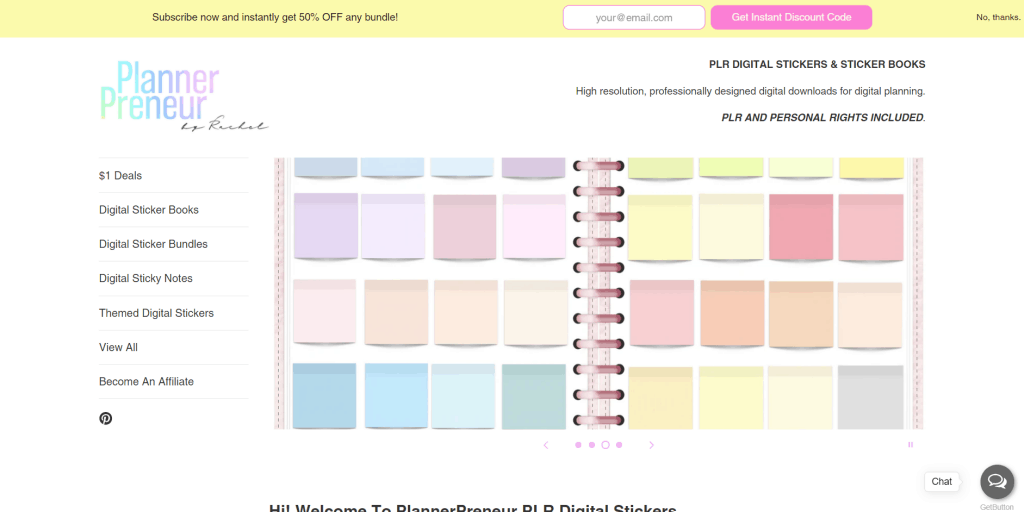 If you've been selling or using planners for a while, you know how tough it is to make stickers. Are you looking for digital stickers for personal or commercial use, but you don't want to deal with limited licenses and all the restrictions they involve? With PlannerPreneur, it's easy to include stickers in the planners you make and sell.
These stickers come with private label rights licensing, and they can be used in personal and for-sale planners. Save hours of design work and frustration while saving money and differentiating your offerings from your competitors'.
See The PlannerPreneur PLR Digital Stickers and Sticker Books Store For Yourself – Click Here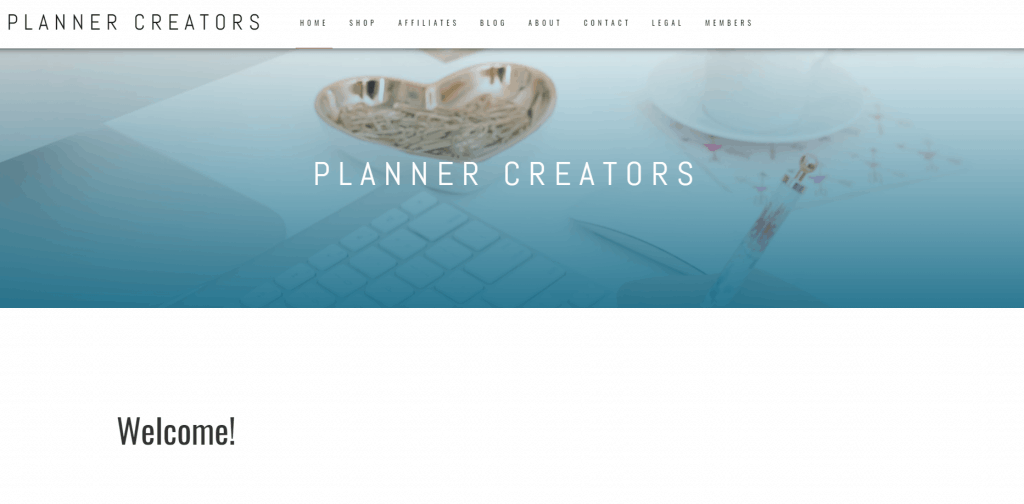 There are a lot of places to find PLR coloring pages and planner templates online, but Planner Creators is one of the best. With an unrivaled selection of puzzles, graphics, combo packs, and other packages, it's easy to see why this site is so popular among self-publishers.
Whether you are building a KDP business or looking for a way to make easy and inexpensive gifts for friends and family, Planner Creators has just what you need. With little expense and no hassle, you can use the packages available on this site to start a company. Click today to get started!
See The Planner Creators PLR Coloring Assets and Activity Books Store For Yourself – Click Here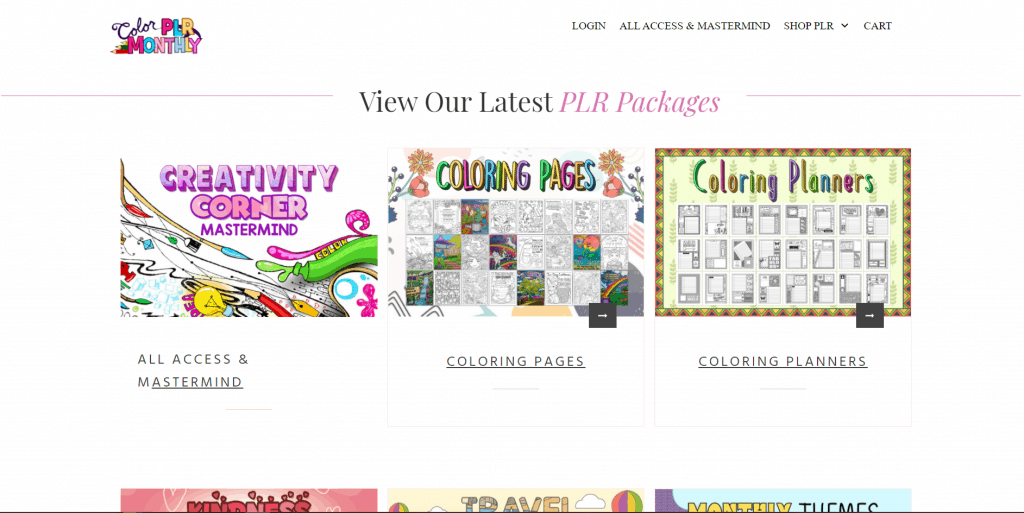 Coloring isn't just for kids anymore! It's becoming more and more popular with adults because of its therapeutic, stress-relieving properties. Give your customers what they're looking for with Color Monthly's PLR coloring book backgrounds, journal pages, and much more.
These pages make an excellent opt-in gift for email subscribers, and they can easily be resized into note cards. Many of the site's customers create printable planners that include inspirational coloring book pages, which are big sellers. Sell them, give them away, or use them to start a paid membership site. Start now!
See The Color Monthly PLR Coloring Planners and Designs Store For Yourself – Click Here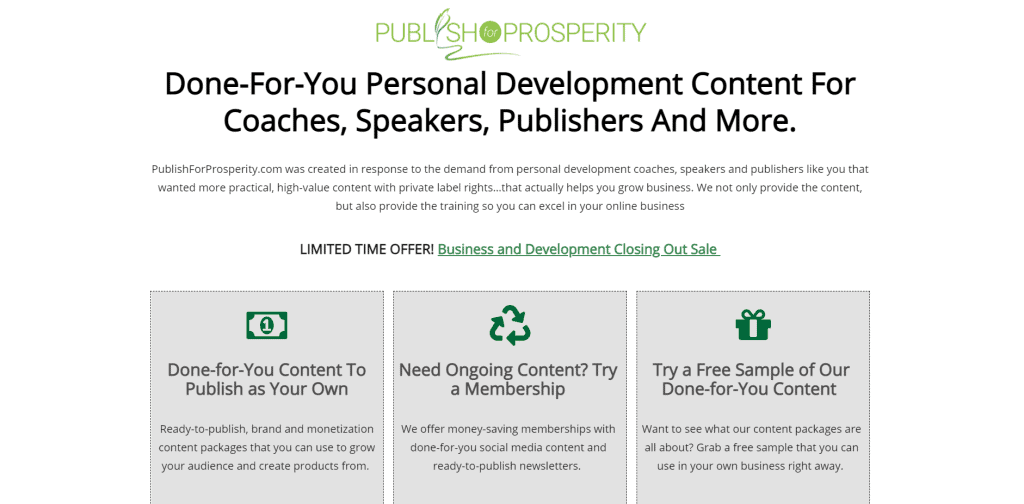 Speakers, personal development coaches, and self-publishers everywhere are looking for valuable, useful content, and Publish For Prosperity has it. Not only does the site provide content, but it also offers training to help sellers grow their online businesses.
Publish for Prosperity offers done-for-you content that you can sell and claim as your own. These packages of monetization content make it easy to build a brand, find an audience, and create new products. You'll find valuable memberships that are full of ready-made social media content and newsletters. They're offering free samples that make it easy to see what they're all about, so grab one today.
See The Publish for Prosperity Self Improvement PLR Printables Store For Yourself – Click Here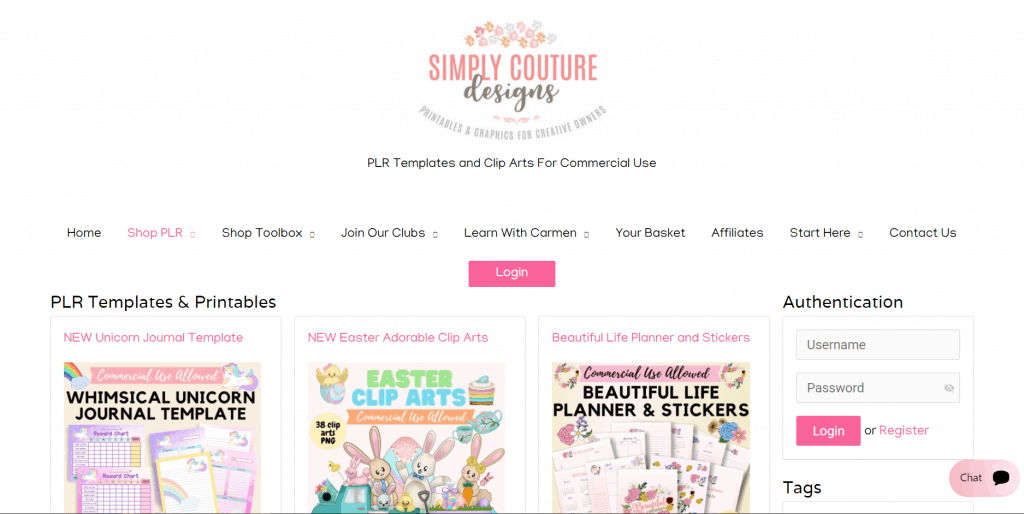 Though eBooks, planners, and journals are great on their own, sometimes they need a little something extra. At Simply Couture Designs, you'll find a great selection of free PLR journals, coloring book pages, planners, stickers, weight loss journals, resume and cover letter templates, and more.
Whether your goal is to become more productive in your daily life or to grow your online business, Simply Couture Designs has the templates and journals you need to get it done. View the entire selection on the website or click to get started.
See The Simply Couture Designs PLR Planner Templates and Printables Store For Yourself – Click Here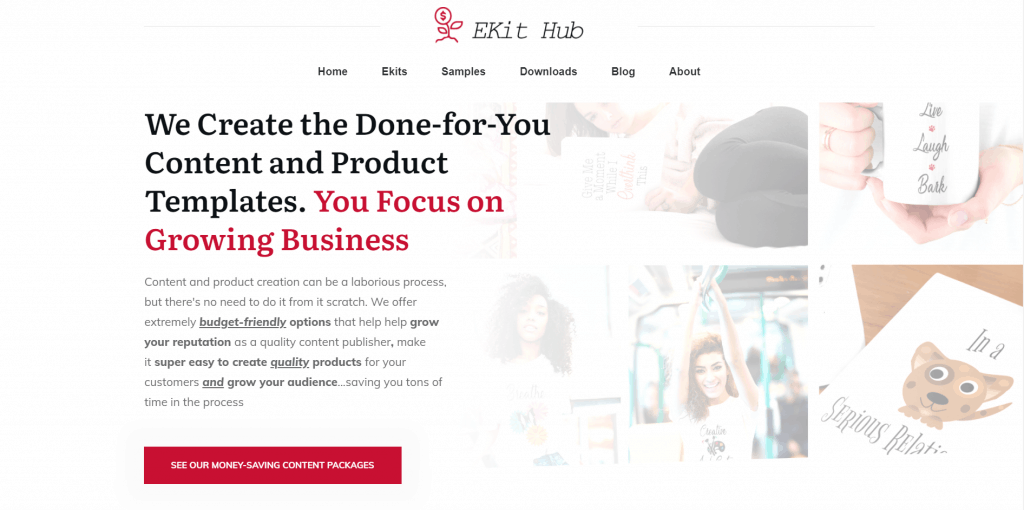 If there's one thing I've discovered as an online marketer, it's that product and content creation is a time-consuming and sometimes tedious process. However, it's no longer necessary to do it from scratch.
Entrepreneur's Kit Hub offers tons of cost-effective options that will help you build a reputation as a top-quality content publisher. Here, you will find it easy to create great products for your customers and build an audience without wasting too much time. Click now to browse their entire selection of templates for journals, planners, coloring books, mugs, t-shirts, and more.
See The Entrepreneur's Kit Hub Printable PLR Kits Store For Yourself – Click Here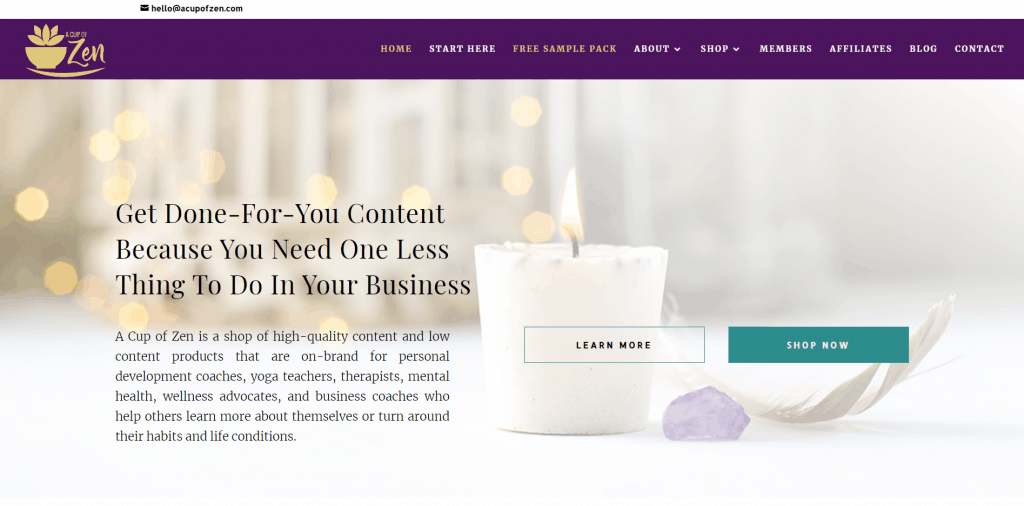 At A Cup of Zen, you'll find a plethora of low-content products and top-quality content for yoga teachers, therapists, wellness advocates, life coaches, and business coaches who want to help their customers change their habits and learn about themselves. There are stock photographs, classes, and done-for-you content that streamlines the product creation process and simplifies brand-building.
When you're first starting out in the self-publishing field, it can be tough to find great content. However, the team at A Cup of Zen makes it easy. Visit the site today to request your free sample pack!
See The A Cup Of Zen PLR Printables Store For Yourself – Click Here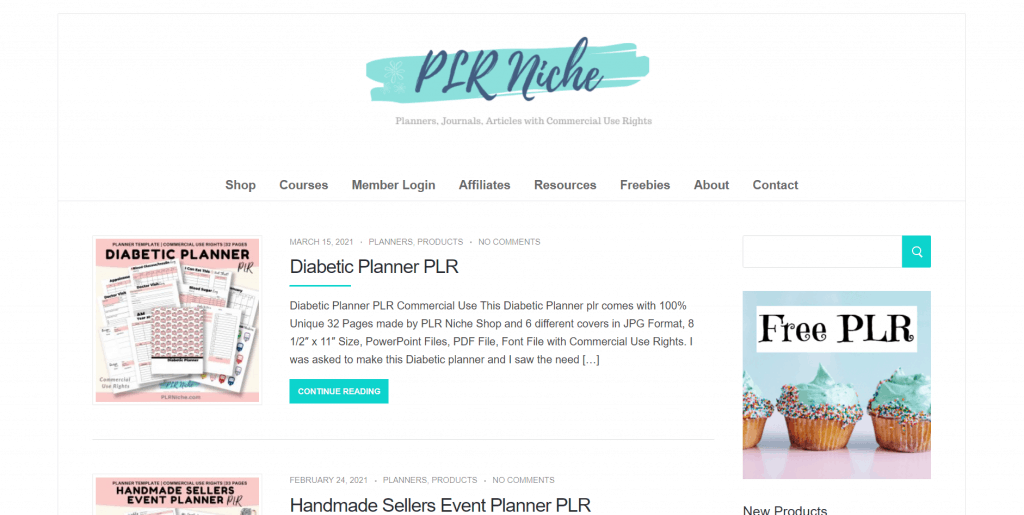 If your self-publishing business is in the crafting, home care, or domestic niche, you'll find a lot of great content on this site. PLR Niche offers a wide selection of digital planners, journals, courses, and more for those who like to create things from scratch.
Check out their quilt planners, crochet planners, garden planners, knitting project planners, and other kits. PLR Niche makes it easy to market your products to your home-minded customers!
See The PLR Niche PLR Digital Planners and Journals Store For Yourself – Click Here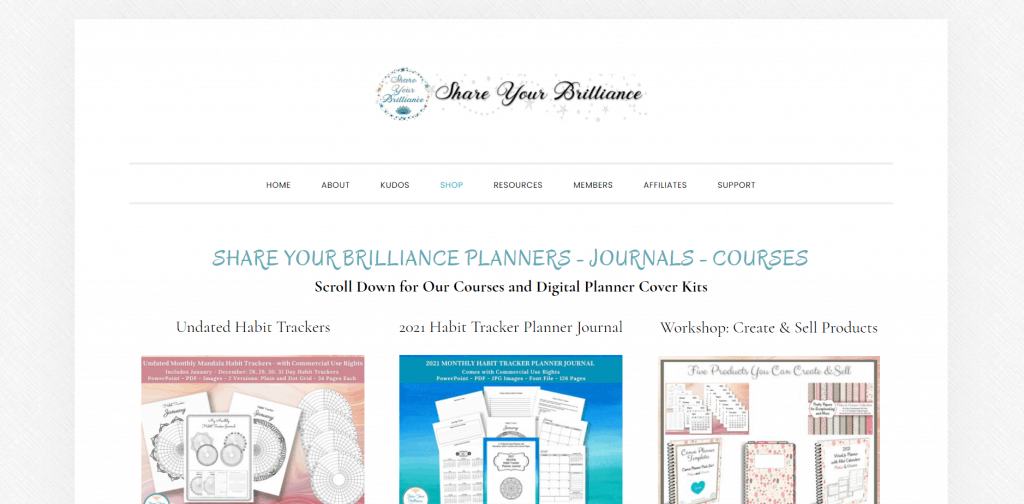 To unleash your creative side and break bad habits at the same time, you'll need the right planner. At Share Your Brilliance, you'll find a range of paper printables, challenge packs, digital workbooks, and much more.
You'll also find courses and other educational materials to help build better habits and keep track of what matters most to you. Click today to learn more or to shop for planners and supplies.
See The Share Your Brilliance Digital Planner PLR Cover Kits Store For Yourself – Click Here
Though it's easy to sell low-content books, it's not always easy to find the right kind of content to fill them with. At Quick and Easy Creative Content, you will have access to numerous planner templates, journal pages, coloring books, and other done-for-you content that will help you build a brand and a business.
From animal prints to inspirational quotes, Quick and Easy Creative Content has it all. See their selection online today and grab what you want before it's gone!
See The Quick and Easy Creative Content PLR Store For Yourself – Click Here
In Closing
Low-content publishing is the wave of the future. Never has it been easier to find planner pages, calendars, coloring books, and other low-content ideas. With the sites on my list, you'll be off to a great start.