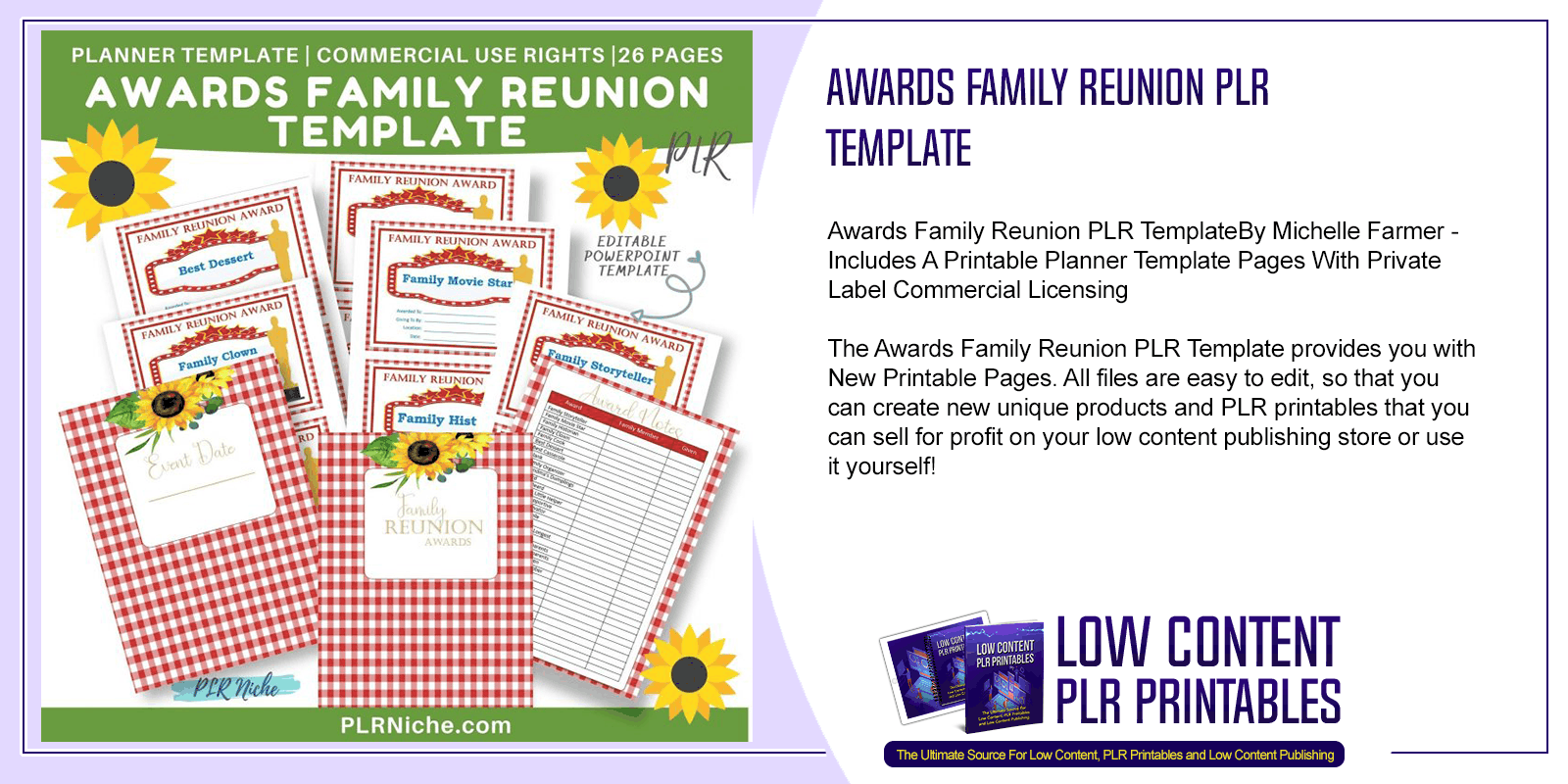 Choose Your Desired Option(s)
#Family #Reunion #Planner #PLR #awards #templates #plrtemplates #printables #printable #plrprintables #papers #pages #plrpages #digitalpages #digitalpapers #michellefarmer #plrniche #privatelabelrights #commercialuse #commercialrights #commerciallicense #publishing #plannerpages #plannertemplates #printablepages #printableplanner #familyreunion
Awards Family Reunion PLR Template By Michelle Farmer – Includes A Printable Planner Template Pages With Private Label Commercial Licensing
The Awards Family Reunion PLR Template provides you with New Printable Pages. All files are easy to edit, so that you can create new unique products and PLR printables that you can sell for profit on your low content publishing store or use it yourself!
Introducing The…
Awards Family Reunion PLR Template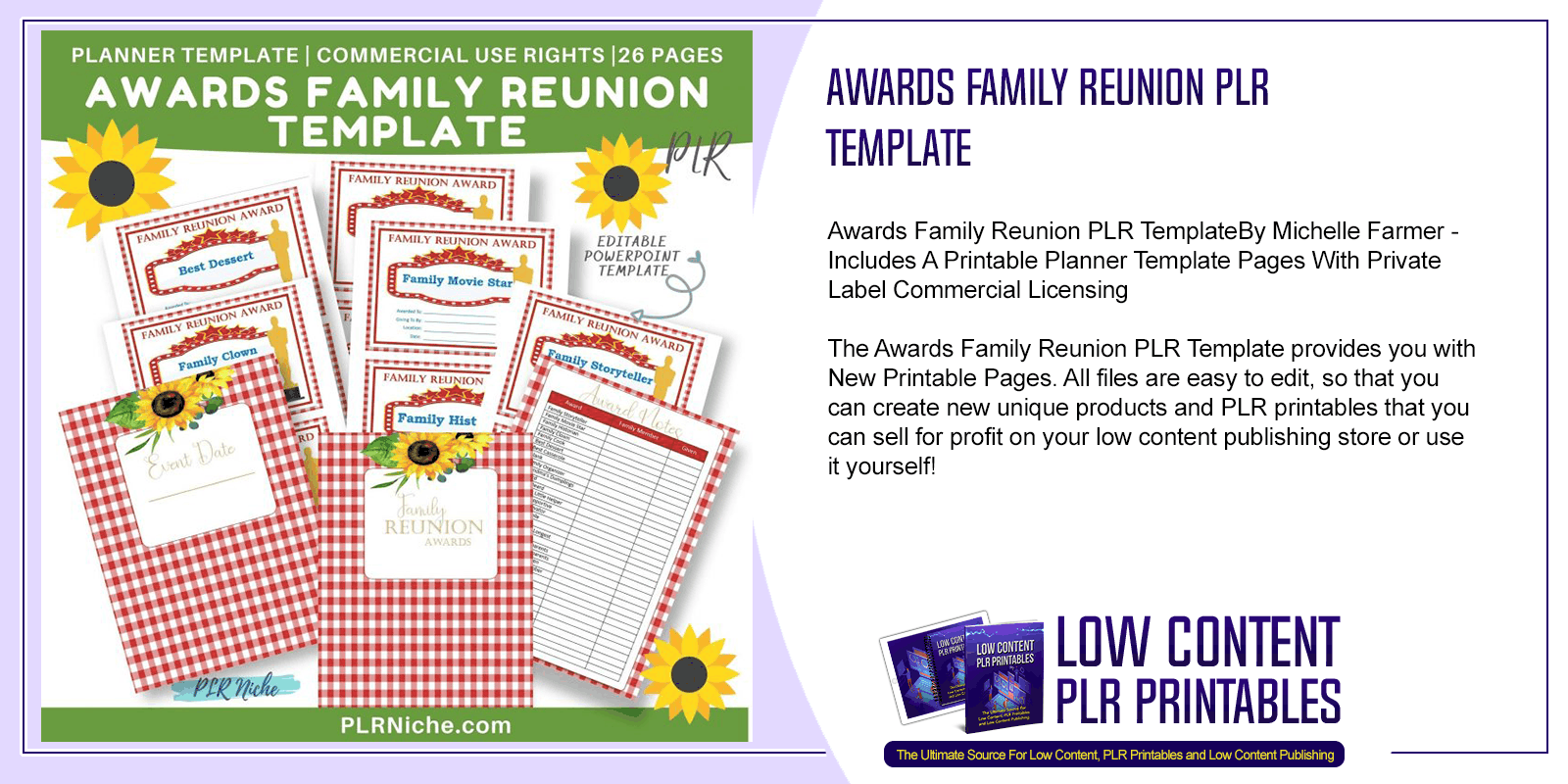 This is exactly what you will be getting in the Awards Family Reunion PLR Template:
This Awards Family Reunion PLR template is 100% Unique with 26 Awards made by PLR Niche Shop; that would be me! Each of the 26 Awards is 5″ x 7″ size on 8.5 x 11 sheets—a total of 15 pages in Template. You'll get the PDF File, Font Files, and a Cover also with Commercial Use Rights.
Here's what you get:
Cover
Event Date
Award Notes
26 Awards:
Family Storyteller
Family Movie Star
Family Historian
Family Clown
Family Cook
Best Dessert
Best Casserole
Blank
Family Organizer
Grandma's Dumplings Award
Best Beard
Biggest Little Helper
Most Supportive
Best Motivator
Biggest Smile
Newlyweds
Married The Longest
Most Children
Newest Grandparents
Youngest Grandparents
Most Grandchildren
Oldest Family Member
Life Of The Party
First To Arrive
Best Hugs
Traveled The Farthest
See The Awards Family Reunion PLR Template PLR Printables For Yourself – Click Here
The Awards Family Reunion PLR Template Licensing Terms:
You can't Their my name on your creation.
You can't sell or giveaway the PowerPoint template. You can not sell this as PLR.
The Awards Family Reunion PLR Template is just for you if you're looking for amazing new PLR printable pages that can be used to create your own unique printables when purchased and rebranded! You can also buy this printable bundle to sell on your store or use it for yourself. Perfect for you if you have a publishing business and are looking for new products or printable templates pack. Click the link below to learn more!
See The Awards Family Reunion PLR Template PLR Printables For Yourself – Click Here
Other Products You Might Like