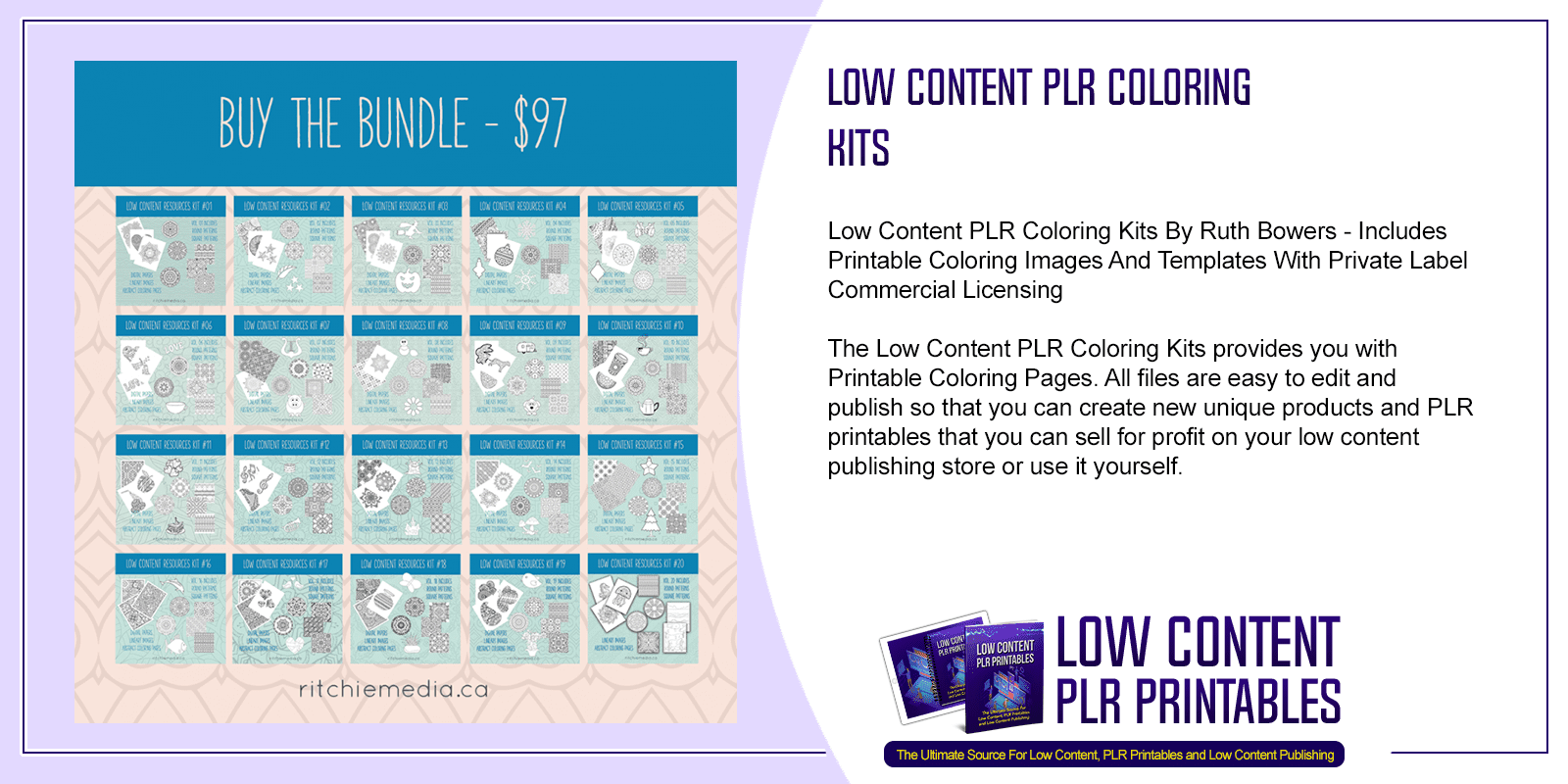 Choose Your Desired Option(s)
#LowContentPLR #ColoringKits #lowcontent #coloring #coloringpages #ruthbowers #ritchiemedia #coloringimages #plrcoloringpages #plrcoloringpages #privatelabelrights #publishing #publish #selfpublishing #selfpublish #templates #coloringtemplates #coloringkits #coloringbundle #plrprintables #printables #printable #coloringprintables
Low Content PLR Coloring Kits By Ruth Bowers – Includes Printable Coloring Images And Templates With Private Label Commercial Licensing
The Low Content PLR Coloring Kits provides you with Printable Coloring Pages. All files are easy to edit and publish so that you can create new unique products and PLR printables that you can sell for profit on your low content publishing store or use it yourself.
Introducing The…
Low Content PLR Coloring Kits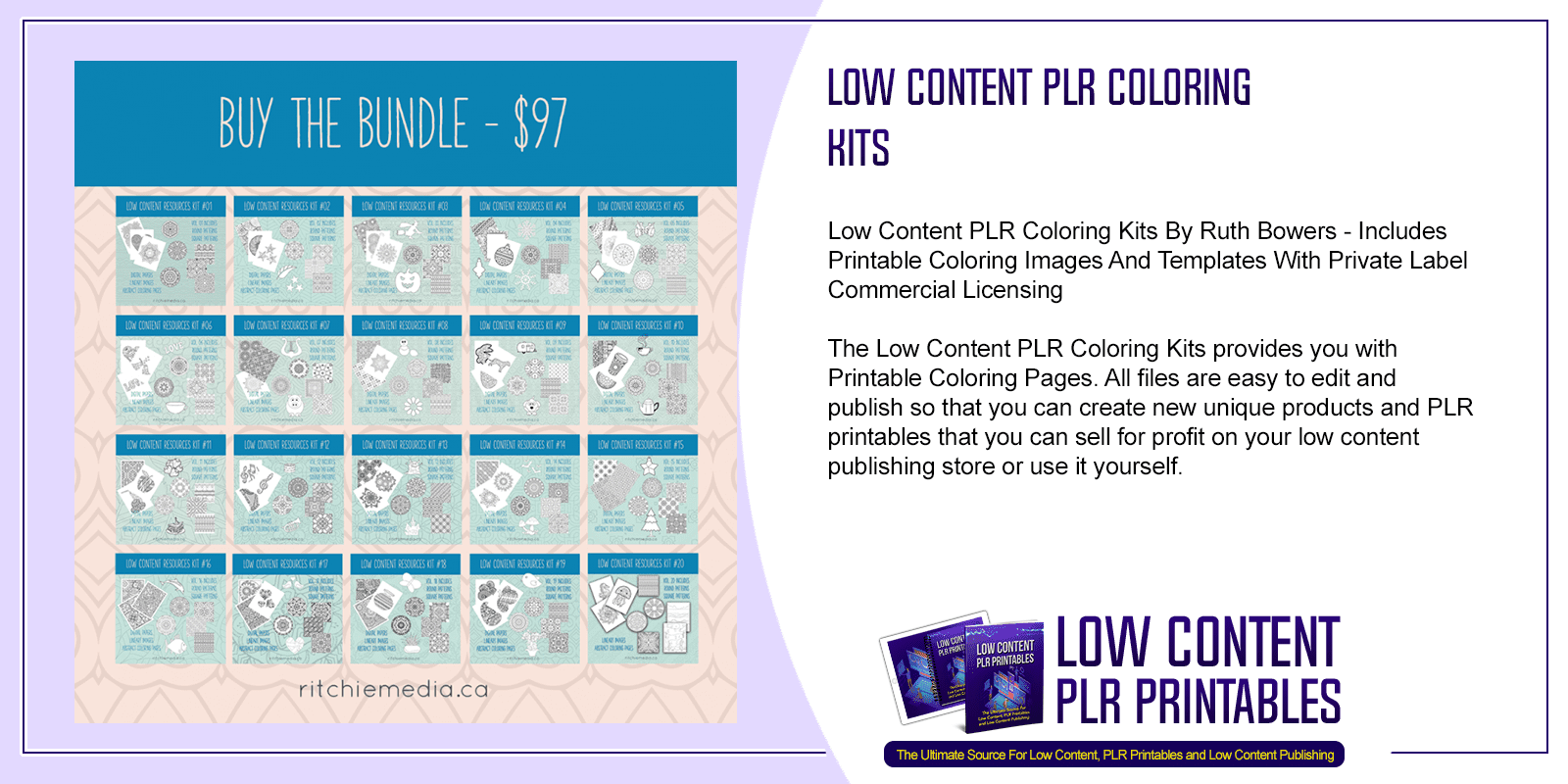 This is exactly what you could be getting in the Low Content PLR Coloring Kits:
What You Get:
Over 20 Coloring Kit Bundles!
Get The Low Content PLR Coloring Kits For Yourself – Click Here
What Can You Do With These Images?
Create Print Books and Printables
Mix and match the designs to create planners and journals to sell or give away on your own site, or on platforms like Etsy.
Use them to create page decorations, borders and even coloring pages to add to journals and planners that you sell.
Make New Templates
Edit the images to create entirely new templates
Change the colors and layouts to suit different niche markets
The commercial license allows you to edit and reuse as many times as you wish
Create Physical Products
Use them as is or edit them and put them on physical items like
Notepads
Cards
Printables
Checklists
At print-on-demand sites.
The Low Content PLR Coloring Kits is just for you if you're looking for new PLR printable coloring pages that can be used to create your own unique printables when purchased and rebranded! You can also buy these printable pages to sell on your store or use it for yourself. Perfect for you if you have a publishing business and are looking for new products or printable pack. Click the link below to learn more!
Get The Low Content PLR Coloring Kits For Yourself – Click Here
Other Products You Might Like