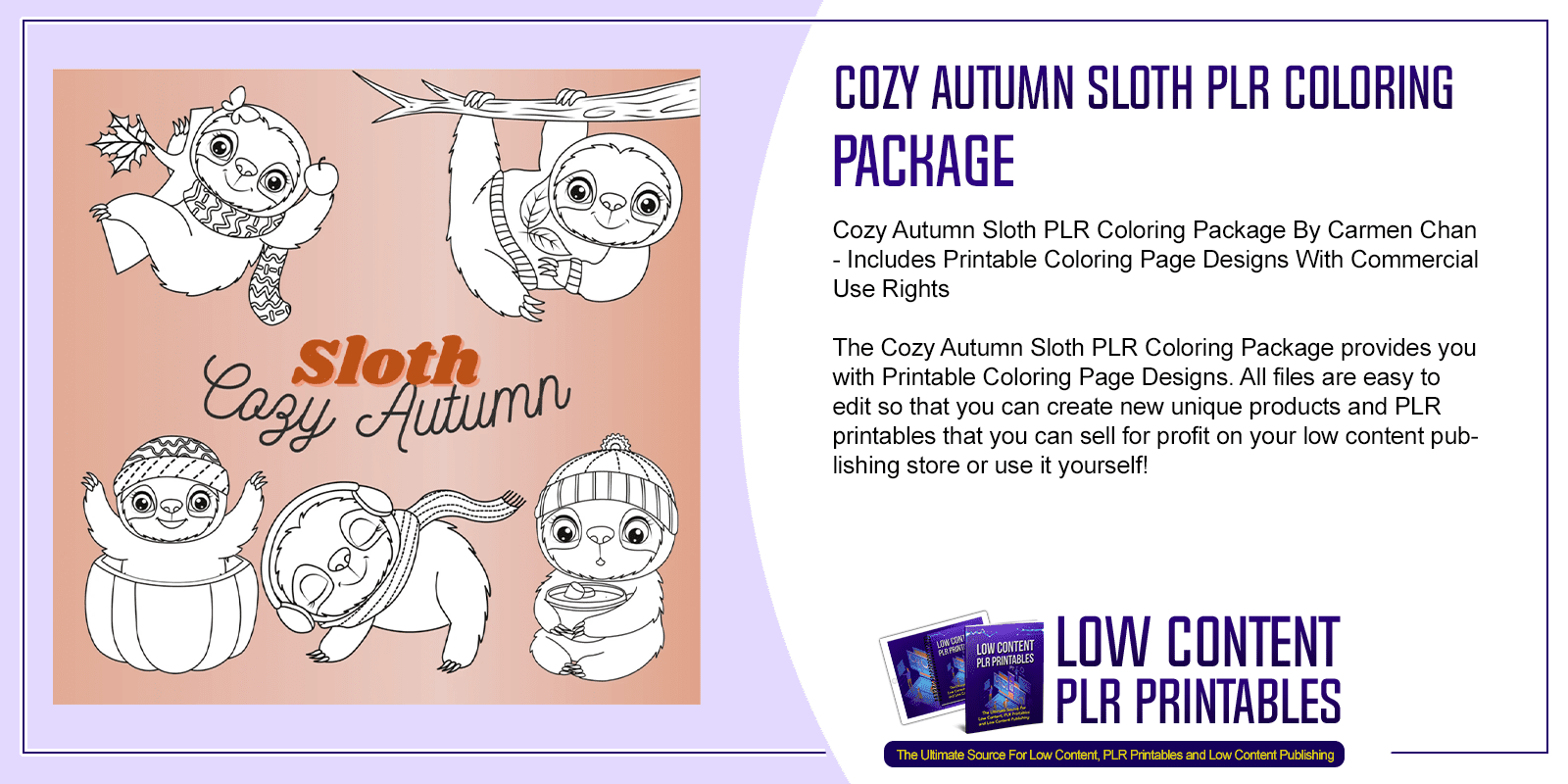 Choose Your Desired Option(s)
#CozyAutumnSloth #PLRColoringPackage  #cozyprinables #autumnprintables #slothprintables #slothcoloringpages #autumncoloringpack #plrprintables #lowcontentplr #printondemand #doneforyou #coloring #coloringpages #plrcoloringpages #coloringprintables #plrcoloringdesigns #coloringdesigns #commercialuse #commercialuserights #publishing #slothactivity #plractivitypages #designs #selfpublish
Cozy Autumn Sloth PLR Coloring Package By Carmen Chan – Includes Printable Coloring Page Designs With Commercial Use Rights
The Cozy Autumn Sloth PLR Coloring Package provides you with Printable Coloring Page Designs. All files are easy to edit so that you can create new unique products and PLR printables that you can sell for profit on your low content publishing store or use it yourself!
Introducing The…
Cozy Autumn Sloth PLR Coloring Package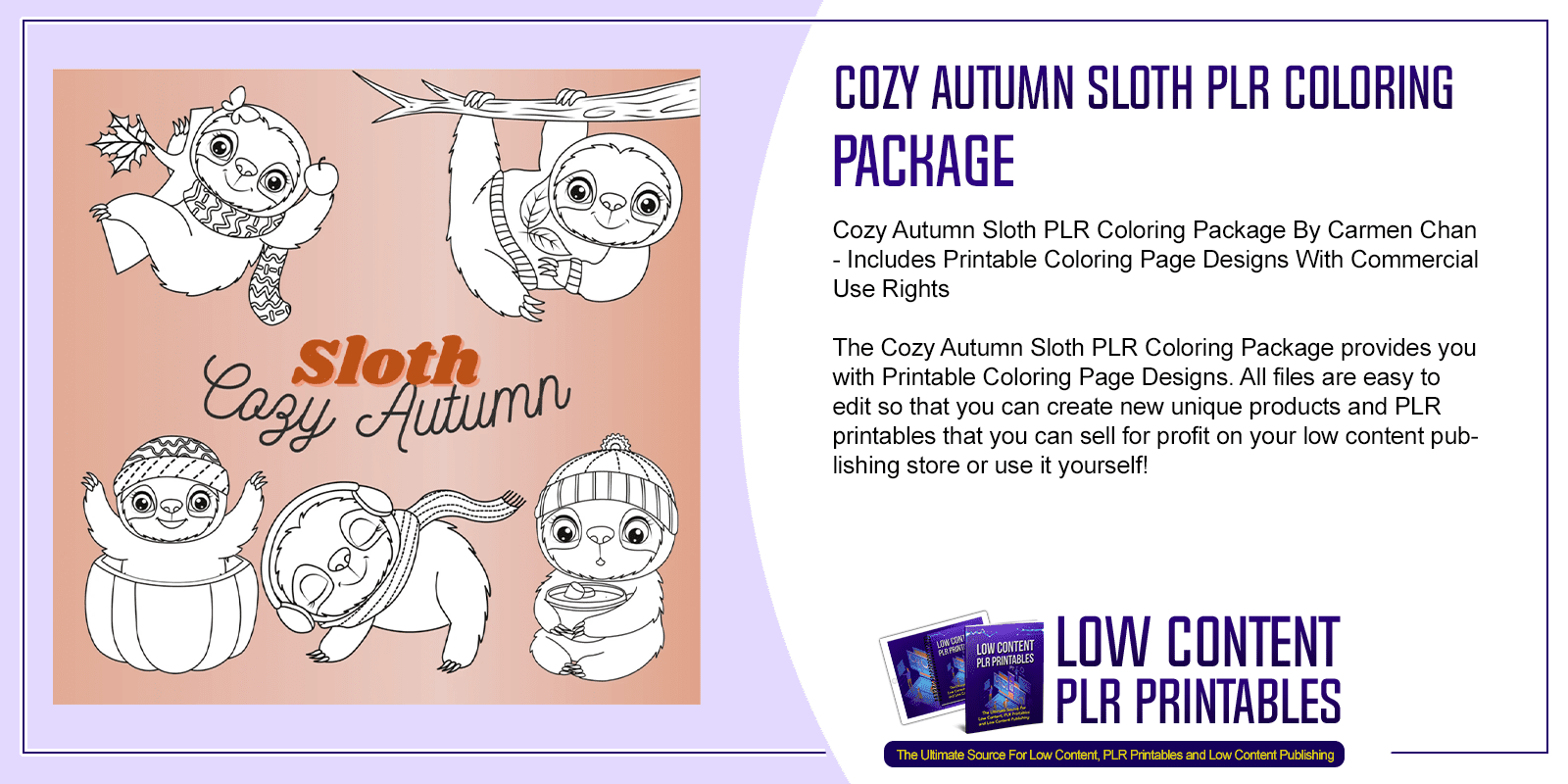 This is exactly what you could be getting in the Cozy Autumn Sloth PLR Coloring Package:
Here is everything included:
30 Studio Quality Black and White Images of Cozy Autumn Sloths
PNG and SVG Files Included
300 DPI for high-quality printing
Includes Commercial Use License
8.5 x 11 Coloring Page Size
Use for Coloring Books, Printable and Print On Demand
See The Cozy Autumn Sloth PLR Coloring Package For Yourself – Click Here
What license come with these files?
Their coloring images come with commercial use license. You can make products using these images for resale.
What can't I do with these files?
You cannot resell these images in the original form. You must use the images to create a new product such as a coloring book, printable or POD product to sell to end users for personal use.
You cannot use the images in a PLR product to sell with commercial use right.
The Meet the Action Takers PLR Printables Bundle is just for you if you're looking for amazing new PLR printable bundle that can be used to create your own unique printables when purchased and rebranded! You can also buy these printable pages to sell on your store or use it for yourself. Perfect for you if you have a publishing business and are looking for new products or a printable bundle. Click the link below to learn more!
See The Cozy Autumn Sloth PLR Coloring Package For Yourself – Click Here
Other Products You Might Like