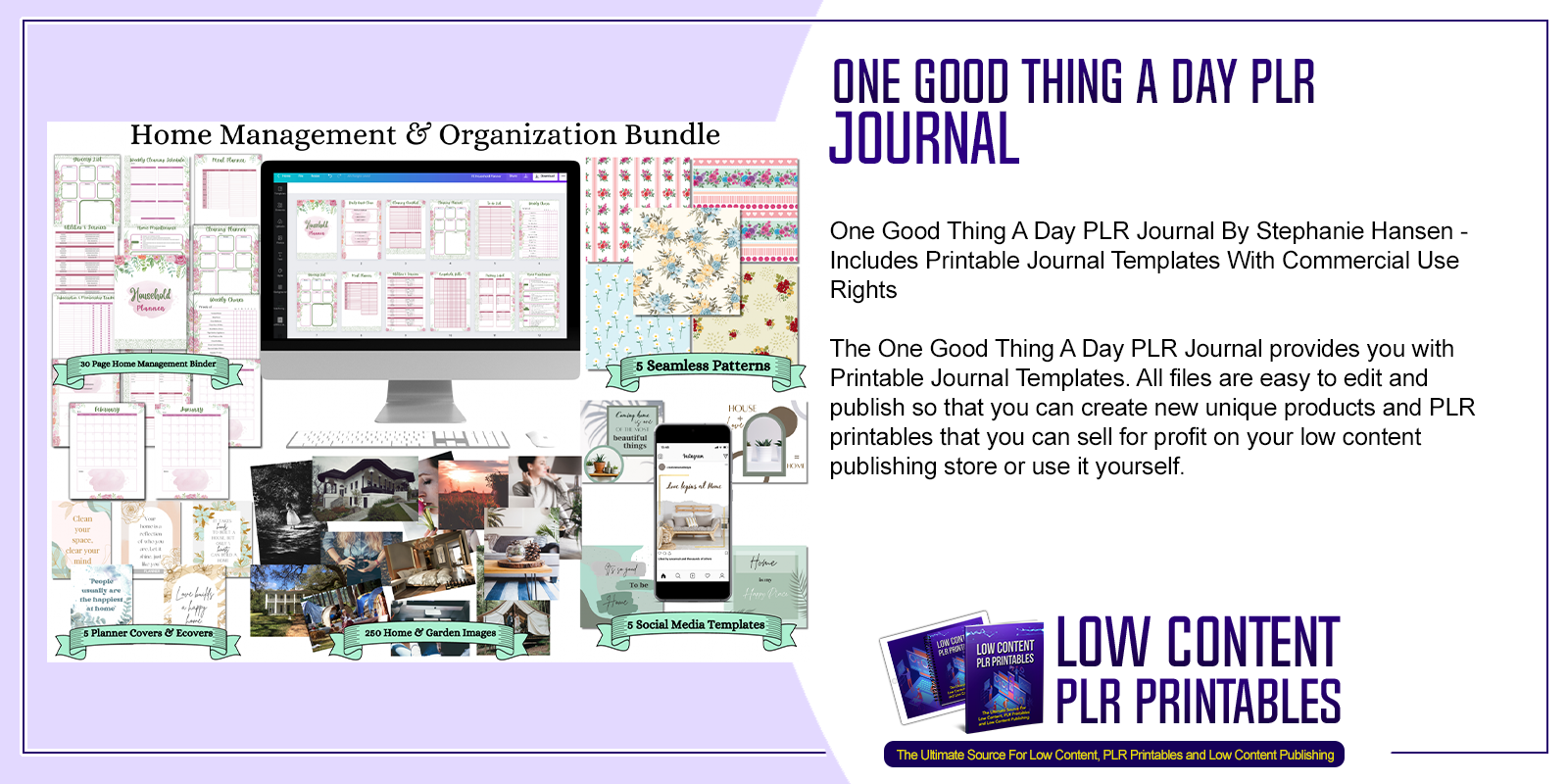 Choose Your Desired Option(s)
#OneGoodThingADay #PLRJournal #journal #journaling #plrjournal #plrjournalpages #plrjournaltemplates #plrprintables #printables #freejournal #freeprintables #freeplrprintables #plrjournaltemplates #plrjournalprintables #freeplrjournal #commercialuse #stephaniehansen #wildflowerdigitals
One Good Thing A Day PLR Journal By Stephanie Hansen – Includes Free Printable Journal Templates With Commercial Use Rights
The One Good Thing A Day PLR Journal provides you with Free Printable Journal Templates. All files are easy to edit and publish so that you can create new unique products and PLR printables that you can sell for profit on your low content publishing store or use it yourself.
Introducing The…
One Good Thing A Day PLR Journal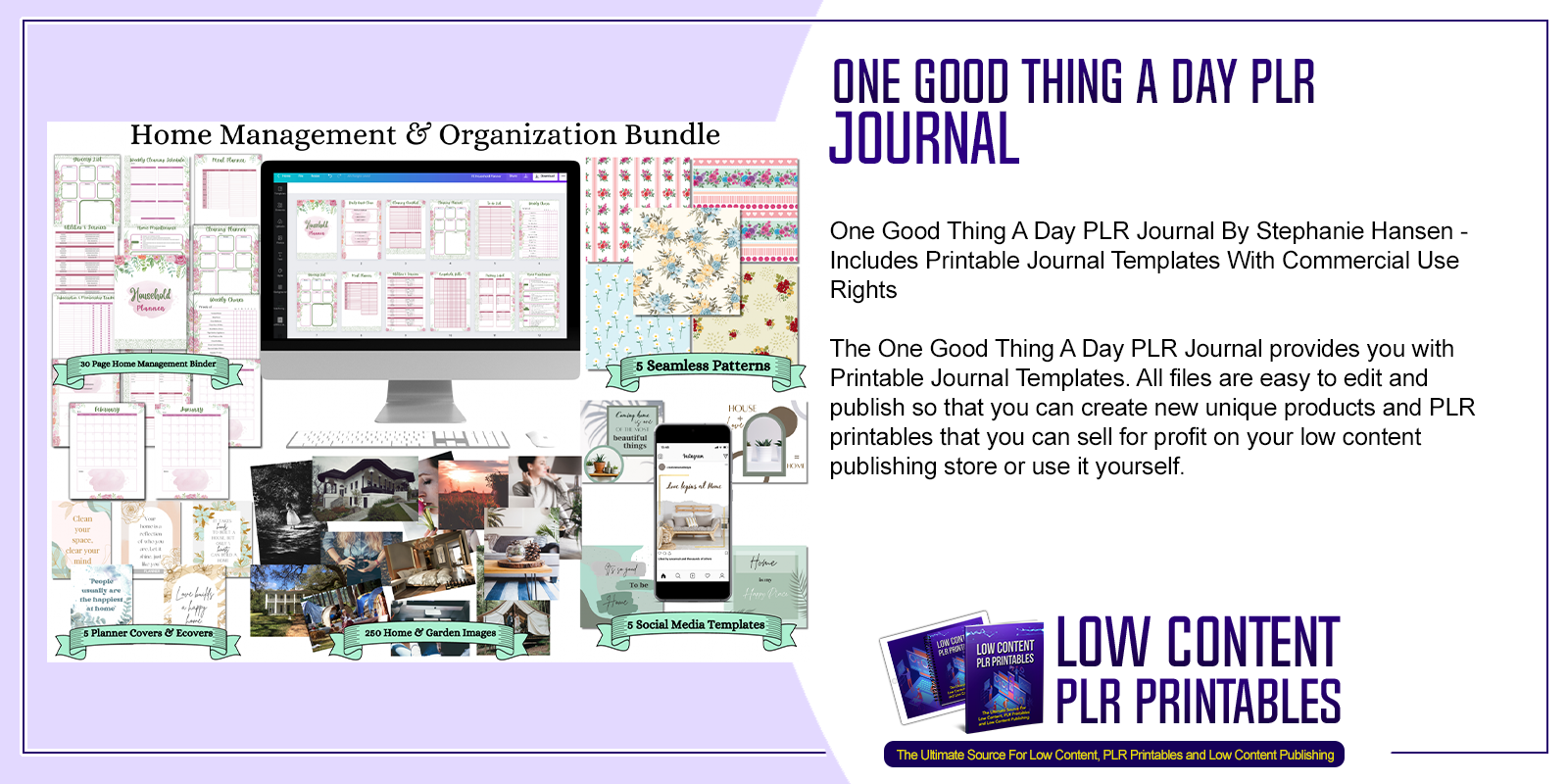 This is exactly what you could be getting in The One Good Thing A Day PLR Journal:
This undated Wildflower One Good Thing A Day Journal is a pretty way to keep track of simple gratitudes, by letting you note down one good thing each day that happens or that you see or feel or just want to remember.
Each month has two pages, with a different crystal design and a line for each date.
Set includes:
24 pages, 2 for each month
1 cover page
Each page comes in 8.5″ x 11″ size. Powerpoint version is included so you can add dates, or change the background and some fonts; some components are not editable. PDF and greyscale versions are also included.
Comes with commercial use rights.
See The One Good Thing A Day PLR Journal For Yourself – Click Here
Commercial Use Rights
You may:
modify and use in an unlimited number of your own commercial or personal projects.
use for journals, planners, calendars, puzzle books, coloring books, card decks, notecards, etc.
use to create modified designs to sell to clients and others.
use as an opt-in gift.
You may not:
offer Private Label Rights, Resell Rights, or Master Resell Rights to the designs as-is.
share the source files (editable Powerpoint, Photoshop, or similar that may be included) with others.
sell as-is on auction sites, Etsy, Creative Fabrica, Creative Market, or similar ecommerce stores.
pass on any rights other than personal use rights to your customers.
use my name, brand(s), or website(s) in connection with your products.
The One Good Thing A Day PLR Journal is just for you if you're looking for free printable journal templates that can be used to create your own unique products and profit! Perfect for you if you have a publishing business and are looking for new products or printables. Click the link below to learn more!
See The One Good Thing A Day PLR Journal For Yourself – Click Here
Other Products You Might Like